For World Helicopter Day Chief Pilot Nigel Thomson answers your questions, shares his top tips if you see us taking off or coming in to land and debunks common air ambulance myths that have been flying around.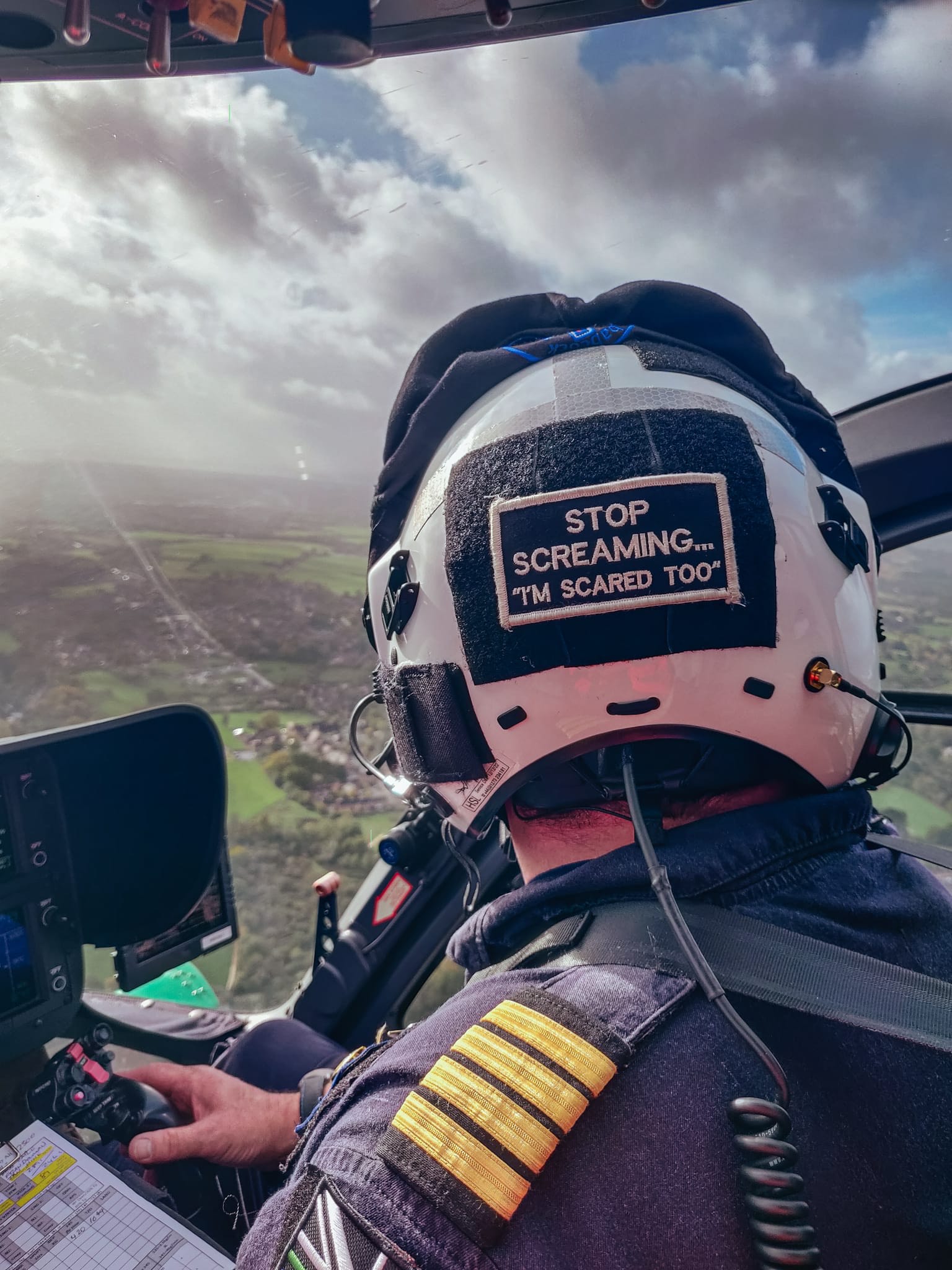 How did you become a HEMS pilot?
I was fortunate enough to learn to fly helicopters in the military and then upon leaving be offered a job as a HEMS pilot.
The ability to become a HEMS pilot, however, does not rely solely on training – regulation stipulates that a HEMS Captain must have 1,000hrs pilot in command of aircraft of which 500hrs must be pilot in command of helicopters. There is also a requirement to have 500hrs experience operating in a similar environment.
These requirements might appear quite daunting, but all I would say is that if someone really wants to be a HEMS pilot, don't let this put you off. The job is definitely worth the journey getting to no matter how hard it appears!
Being a HEMS pilot is one of the most rewarding jobs in aviation. I honestly feel so lucky to do a job that allows me to fly a helicopter as part of a dedicated and very professional team – doing good!
Frankly, you can't beat going home with that feeling that you've had a rewarding day, doing good things, with good people and, most importantly, helping people.
What are the highs and lows of being an air ambulance pilot?
The high has got to be getting the job done as part of a highly trained team with the only focus being on patient outcome. The lows have got to be when conditions outside your control, such as very poor weather, stop you from doing your job.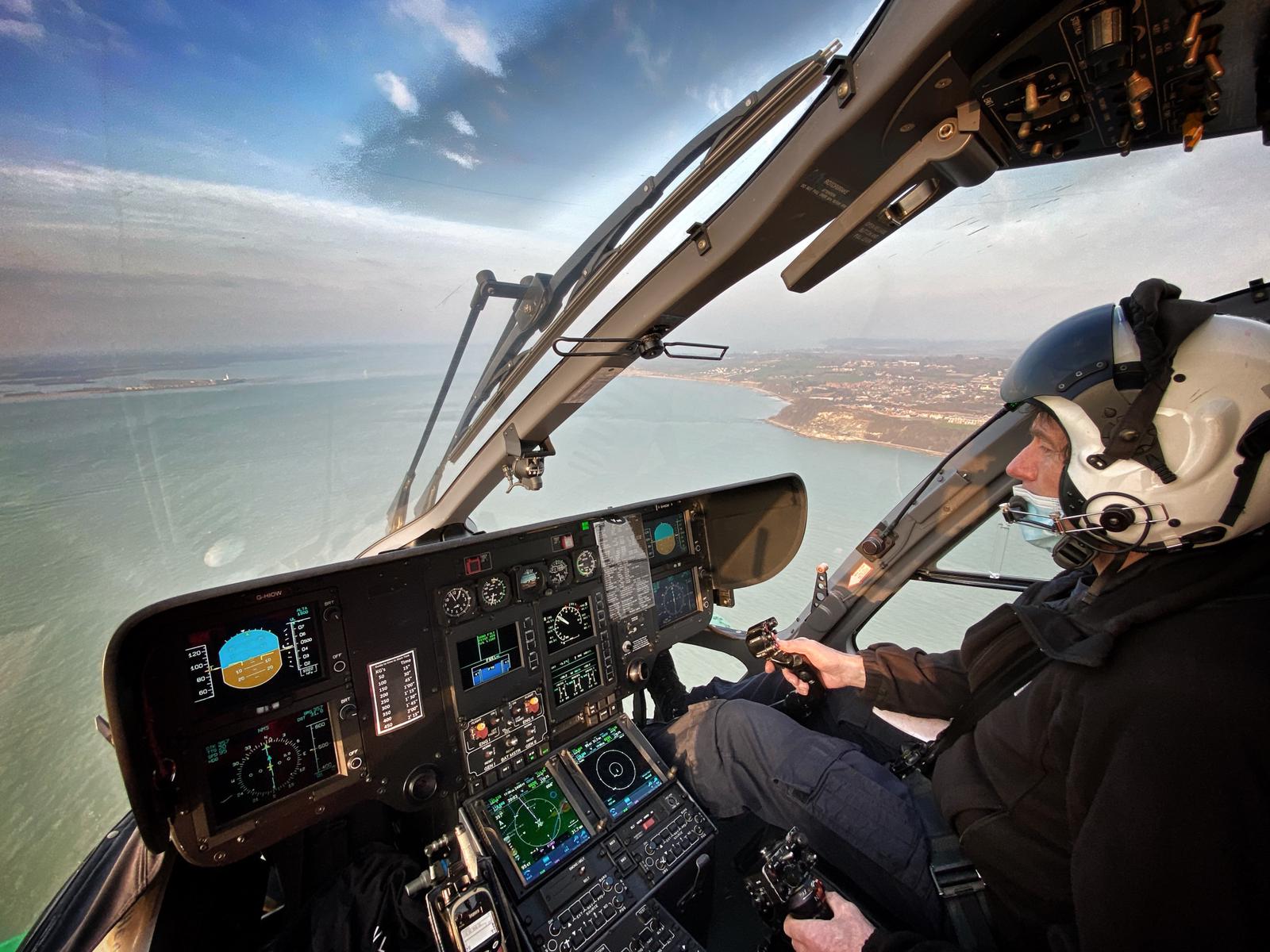 Common myths
HEMS pilots are also paramedics
I'm afraid that this is a myth. Although a HEMS pilot may gain an increased understanding of the medical aspect of the job, we all have distinct and generally mutually exclusive roles in the aircraft.
My role as the pilot is to get the medical crew as fast and safely as possible to the incident, no matter what it is. I aim to land the aircraft as close to the scene as possible to ensure that medical assistance can be provided to the patient as soon as possible. I then remain with the aircraft to prepare it to transport the patient to hospital should it be needed – which is not always the case.
Air ambulances cannot fly at night
This is another myth. A number of hospital landing sites within our area are both day and night capable, allowing us to regularly operate between hospitals at night. However, we do also regularly conduct night HEMS missions utilising Night Vision Imaging Systems (NVIS) in our NVIS equipped aircraft responding to incidents as we do in the day.
HEMS helicopters have airspace priority when on a missions
That's actually true. As HEMS flights operate to incidents where an immediate response is required for the safety of life e.g. road traffic accidents, the aircraft is allocated a suitable Flight Category which suffixes a category letter to the aircraft's callsign of HELIMED and two-digit identifier, 56 in our case.
What are your top tips for when people see us landing or taking off?
If you spot a helicopter that is positioning to land, please stay clear of the landing area and keep your pets under control.
Remain mindful that the aircraft creates a powerful downwash that can knock people over and send objects into the air.
The aircraft may manoeuvre around the landing site in the hover prior to landing.
Do not approach the helicopter until after it has fully shut down, the blades have stopped and the pilot has exited the aircraft. Please be mindful to stand back while the crew gather their kit bags and have left to treat the patient.
And lastly, please be aware that when the aircraft departs it may return to the landing site should it encounter a problem.