WARNING: This story contains content about suicide that some readers may find upsetting or triggering. If you're feeling suicidal or having suicidal thoughts, contact the Samaritans – day or night, 365 days a year – for free on 116 123.
Reasons for self-harm are extremely varied and complex. And when we are called to a patient who has self-harmed, they are usually critically ill or injured. 35-year-old Thomas Brooks was one of those patients.
In February 2021, when Thomas could see no way out, he tried to take his own life at his home in Hartley Wintney, north Hampshire, while his wife, Sophie, unaware of Thomas's intentions, headed for an afternoon nap.
Sophie woke to the sound of Thomas having a seizure downstairs. She rushed down to find him unconscious and struggling to breathe. She made him as safe as she could and called for help.
"I was in shock," said Sophie.
"When the paramedics arrived I had to run upstairs to the bathroom to be sick because I was so terrified of what was happening."
"I really did think Thomas was going to die or at the very least have brain damage. It was a huge trauma that I'm still working through. The paramedics were struggling to stabilise him. His breathing was very worrying. I heard one of the paramedics say that his pupils were not reacting – I knew that was a really bad sign."
The severity of Thomas's injuries meant he required the intervention of the Hampshire and Isle of Wight Air Ambulance crew.
"I didn't even notice that the air ambulance had landed just a few hundred yards from our house as I was in complete shock," said Sophie.
The team carried out an emergency anaesthetic procedure called a rapid sequence induction on Thomas – a procedure that allows the team to take control of his breathing and protect his brain.
"Our living room suddenly felt like an operating theatre. There was a small glimmer of hope."
Thomas and Sophie's life had been on track and everything was going right. But when Covid struck and a change in his work circumstances hit, Thomas' mental health totally broke down. Thomas was also coming to terms with a recent autism diagnosis, one which had largely gone unnoticed until now.
"I was a capable, successful guy," said Thomas.
"The anxiety, depression and OCD took over."
He added: "After a previous suicide attempt, I was admitted to hospital. Seven weeks later, I was discharged. But things still weren't right. I was determined to go back to work and get back to normal. But things were far from normal."
It was a regular Sunday afternoon for the couple, who had been for a roast at their local pub before Sophie went upstairs to bed.
"That's when I saw my opportunity to end it all," said Thomas. "I decided I'd had enough."
The team intubated Thomas before travelling with him in a road ambulance to Basingstoke Hospital.
"I asked one of the doctors if they thought he would be ok. He said it didn't look positive. Being a realist I appreciated the honesty – sadly I kind of already knew what his answer would be," said Sophie.
"But then, just as they took Thomas out to the ambulance, one of the doctors said his pupils were starting to react and that was a more positive sign, but it was early days."
Thomas spent the next two days in an induced coma in the High Dependency Unit of Basingstoke Hospital. It came as a huge relief to Sophie when Thomas came round with no lasting brain damage.
After two weeks in hospital, Thomas was discharged to a psychiatric unit.
"It's been a long, slow journey to recovery but I'm making great progress," he said. "I feel huge gratitude. At the time, I couldn't see any other way of dealing with the anxiety. I was determined to die. But with help and support, I've found a way to live.
"No matter how bad things get they can and will get better. Even if you've tried to take your own life, it is possible to recover."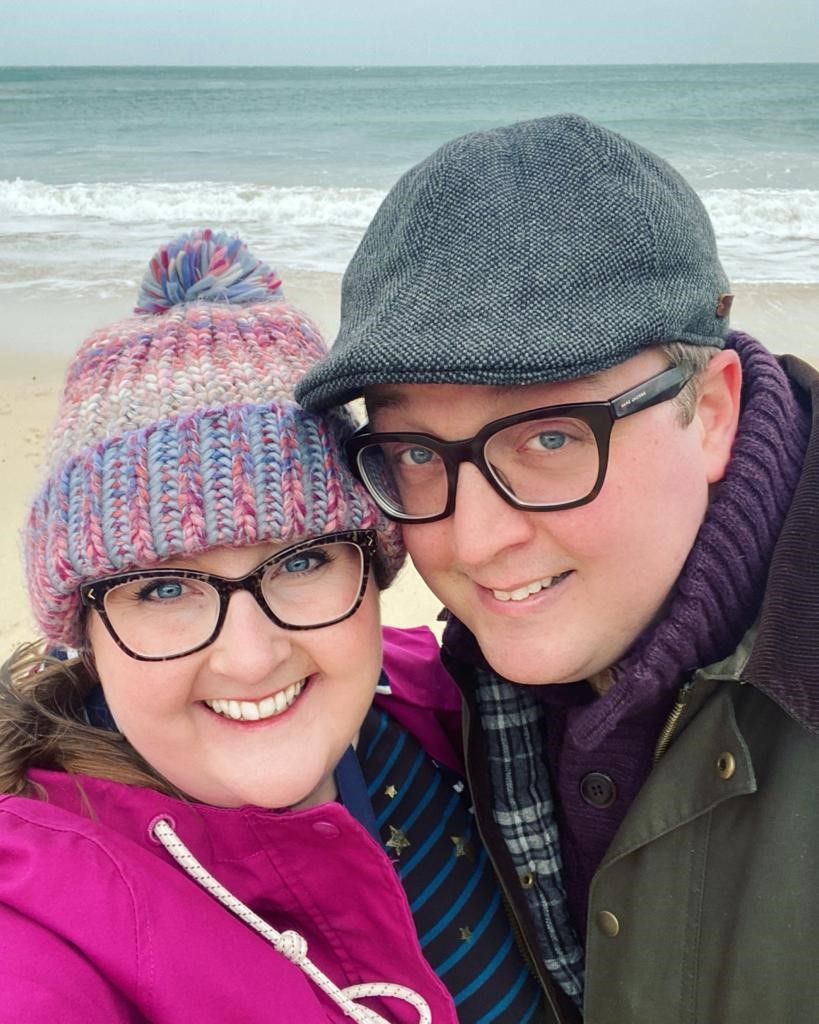 Sophie added: "The 999 call handler, first responder and ground ambulance crew were fantastic, but Thomas needed critical care. He needed a doctor to intubate him.
"If the air ambulance hadn't come that day, my husband would have died. There is no doubt about it.
"I didn't even realise that Hampshire and Isle of Wight Air Ambulance was a charity before this happened to us. I had wrongly assumed it was funded by the NHS. Thomas and I now donate regularly and will do for the rest of our lives. I urge others to donate too. You never know when you or your loved ones will need them."