On 28th September 2016, Steven North was involved in an accident that changed his life in an instant. Our Critical Care Team gave him life-saving treatment at the scene before flying him to University Hospital Southampton. Steven shares his story with us:
"It was the morning of my 38th birthday, at about 9:15, and my wife and I decided to make our way into Basingstoke for breakfast."
"We were crossing Worting Road Bridge towards the town centre when I heard a loud bang behind me. I turned around to see what the noise was and suddenly found myself pushed up against the metal railings by one of the cars. It all happened so quickly. Thankfully, my wife carried on walking and managed to avoid being hit herself, but she turned around to see me falling backwards over the metal railings. I fell from a height of 50ft and landed on the road below."
"The next thing I remember is waking up in University Hospital Southampton (UHS) ten days later, having been put into an induced coma.
"The paramedics told my wife to go straight to UHS as I would be arriving by Air Ambulance. I don't remember anything about the journey to hospital, but I was later told that if it hadn't been for the Air Ambulance getting me there so quickly, I could have lost my life. In the early stages of my stay in hospital I was only given a slim chance of survival, which is why I am so grateful for everything that the team did for me.
"I spent three weeks in Southampton before I was transferred to Salisbury District Hospital. I had over 20 fractures in my arm, spine, pelvis and legs. I had to undergo 17 operations and, due to the extent of the injuries, on 3rd December 2016 I lost my lower right leg. I eventually left hospital at the end of February 2017 and I am still going through rehabilitation now. I've been told that I will need further surgery to have more bone removed from my amputated leg, so my rehabilitation will continue into next year.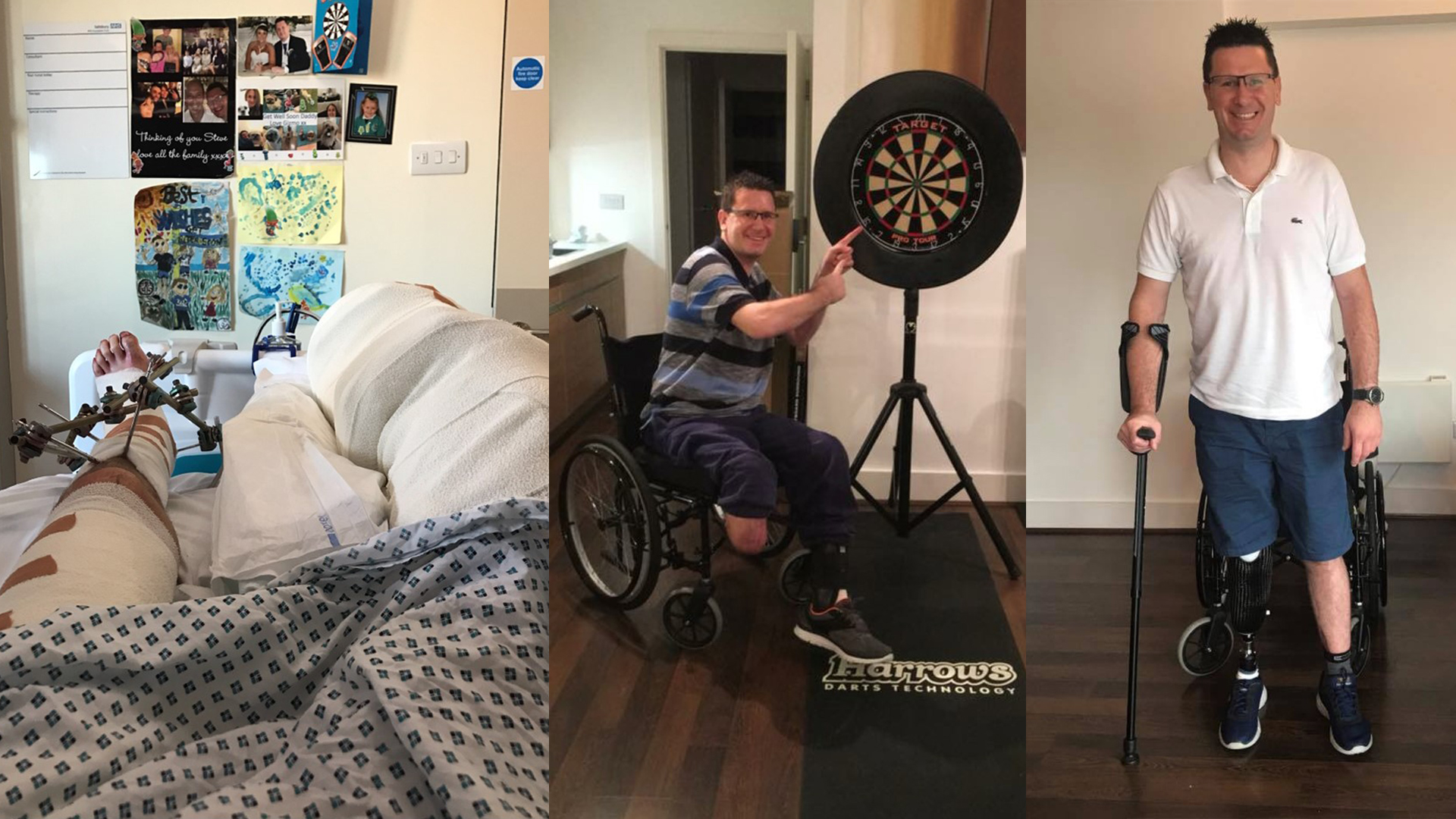 "My feelings about the service provided by Hampshire and Isle of Wight Ambulance (HIOWAA) will never change. It is only thanks to the HIOWAA Critical Care Team that I got to hospital as quickly as I did; they saved my life. If it wasn't for them, I probably wouldn't be here today and, as soon as I am able to walk again, I am hoping to be able to do a challenge to raise money for the Charity. My ultimate challenge would be to take on the Great Wall of China, and I look forward to achieving this in the future.
"My outlook on life has changed since my accident; I believe that if there is anything you want to do, you should go and do it, because you never know what's around the corner. My life changed in an instant and the same could happen to any one of us."