Steph has lived in Southampton all her life. After leaving school in 2014 Steph went on to college to study Travel and Tourism. With her diploma under her arm she had her sights set on working in the travel sector and had always wanted to become an air hostess for Virgin Atlantic. When Steph was offered a job with EasyJet in June 2018, she was over the moon. One step closer to her dream job, Steph and her career were ready for take-off. A few days later, Steph's life would change forever.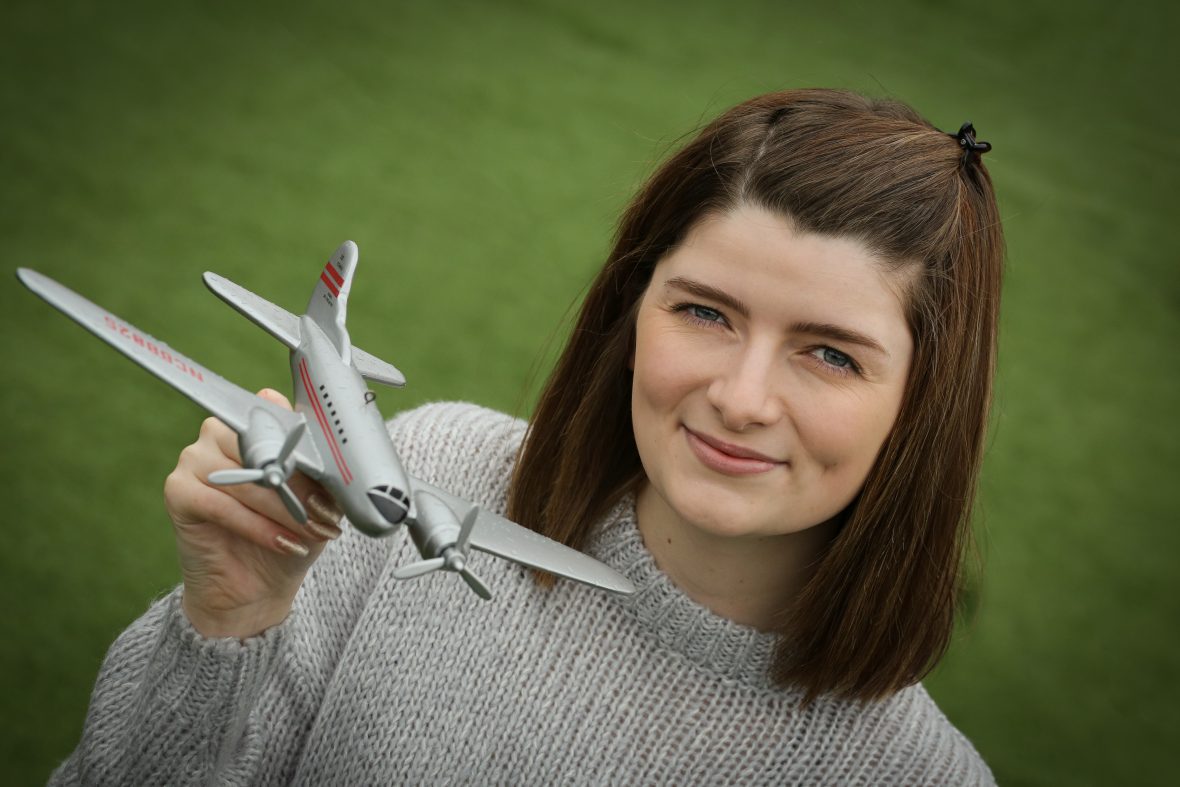 On a bright and sunny Friday morning in June, Steph was making her way to her local bus stop in Totton, before starting a day of fire training at work. She needed to cross the road, so approached the traffic lights at the crossing. "I had crossed one side and was waiting at the central reservation for the traffic lights to switch to red. As the green man appeared, I looked and stepped out into the road. Before I knew it, I was struck by a car. I am told there were seven 999 calls made to report the incident."
Roughly eight minutes after the first phone call was made, the HIOWAA Critical Care Team arrived on scene in the Air Ambulance, landing in Eling recreation park.
When she arrived at University Hospital Southampton, Steph immediately underwent a craniotomy: a surgical procedure to remove the front bone flap in her skull, to allow room for her brain to swell.
"I had a severe head injury, and a number of other injuries. This operation was my only chance of survival", she recalls.
Steph was initially in hospital for over two months and in August 2018, exactly two months after the incident, she had a procedure to replace the bone flap in her skull.
"In May the following year, I underwent another operation to replace that bone with a ceramic plate, as the bone had begun to deteriorate.
"What happened that day has had a massive impact on my life", Steph explains. "I suffer badly with fatigue, memory problems and a host of other complications. I had always wanted to have a career in travel; to go and explore the world. But because of what happened, I have had to re-evaluate my career."
Despite Steph's life-changing incident, she remarks on what might have been had the Air Ambulance not attended to her that day.
"I am so grateful for everything the team did for me that morning. I feel so lucky to have had such incredible people around me. I received the most amazing care, from everyone on board the Air Ambulance to the crew from South Central Ambulance Service, who were first on scene that morning.
"When I found out that Hampshire and Isle of Wight Air Ambulance is a charity, I was shocked. During my stay in hospital a close family friend, Matt Wood, created a GoFundMe page to raise money to help pay for my rehab. With a total of over £700 raised, my family and I decided to donate the money to Hampshire and Isle of Wight Air Ambulance.
"Without this life-saving charity, my situation would have been very different."
A Doctor's Perspective: Dr Rob Summerhayes
Steph is a case I will always remember. Her story is a great example of how excellent teamwork can result in a great outcome:
Bystanders gave critical information to the 999 call takers.
Jay, our HEMS dispatcher, immediately recognised this was a job for the Critical Care Team and dispatched us to the exact location.
South Central Ambulance Service (SCAS) road paramedics were first on scene and welcomed us into their team.
The police were managing the scene, keeping us all safe from the moving traffic.
The Trauma Team, neurosurgeons, neurointensivists, nurses and rehab teams at University Hospital Southampton managed Steph throughout her hospital journey and recovery.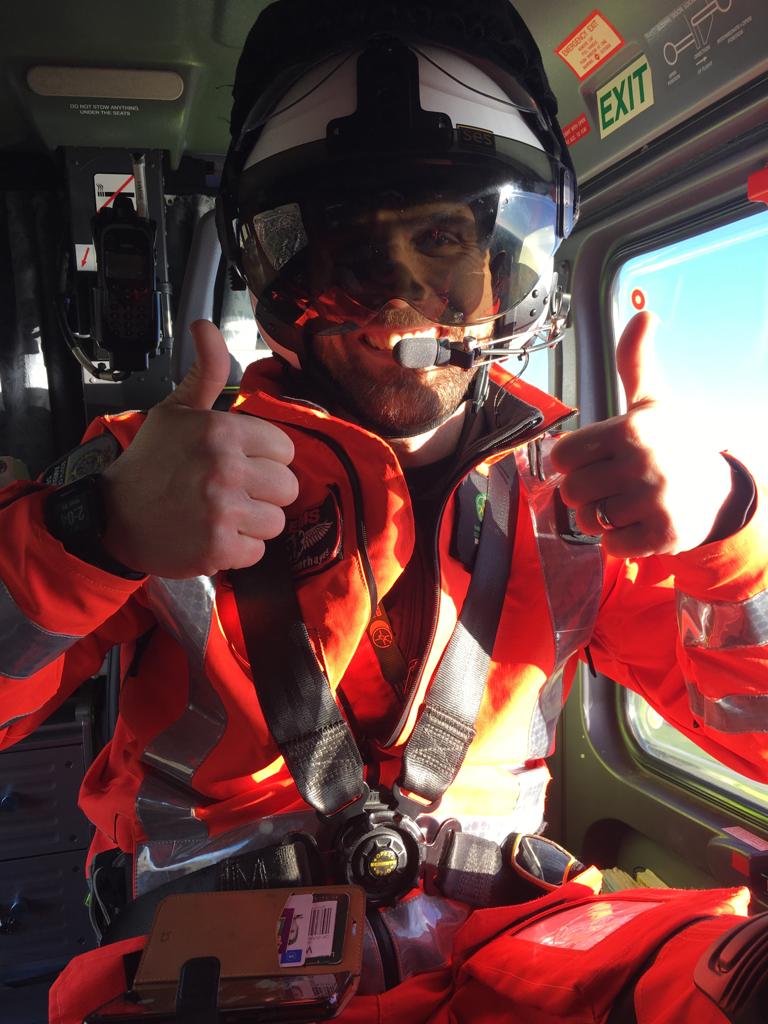 I remember circling overhead in the helicopter and seeing Steph lying in the road in the foetal position, with the SCAS paramedics trying to help her. Our pilot, Captain Dave Nicholls, did a great job of getting our Aircraft to within 50 meters of the scene. As we arrived, we received an excellent handover from the paramedics who were concerned that Steph had a severe head injury. She was very agitated and wouldn't let anyone touch her, even to record her vital signs or keep an oxygen mask on. We sometimes see this reaction when people are seriously injured – the fight or flight mechanism had really kicked in. She wasn't able to run away, so was fighting anyone who came close.
We quickly made a plan: put a cannula in her arm, give her medicine to calm her down, then put her to sleep and onto a ventilator. This would enable us to stabilise her and transport her to hospital where the Trauma Team and neurosurgeons would be waiting.
A week after Steph's incident, I looked at her brain scans. Part of her skull had been removed to allow the brain to swell. I spoke to the doctors on Neurology Intensive Care, who said that the chance of Steph making a recovery, without severe brain damage, was small.
The next time I saw Steph was on the front page of the Daily Echo, looking very well. I was amazed. I have since had the happy privilege of meeting Steph face to face. A beautiful 22-year-old with her whole life ahead of her.