Alanna, six, from Lee-on-the-Solent, is preparing to walk from University Hospital Southampton to Queen Alexandra Hospital, Portsmouth – 19 miles in total – to raise vital funds for Hampshire and Isle of Wight Air Ambulance.
Alanna's long-distance walk in April will see the six-year-old, joined by her mum and dad, surpass more than 48 miles for the air ambulance charity since her first walk back in May 2022. In that time, the determined youngster has so far raised more than £7,000 for her beloved air ambulance charity – enough money to cover the cost of two life-saving missions.
Thanks to the support of local businesses, organisations and generous individuals from across the region, Alanna has already raised £3,225 for this latest challenge alone.
A staunch supporter of the life-saving charity, Alanna has been on a fundraising mission ever since she was given a tour of the yellow and green helicopter by Captain Dave Nicholls, when it had to land near her grandma's house to treat a patient. She has since become a frequent visitor to the team whenever she sees them landing nearby.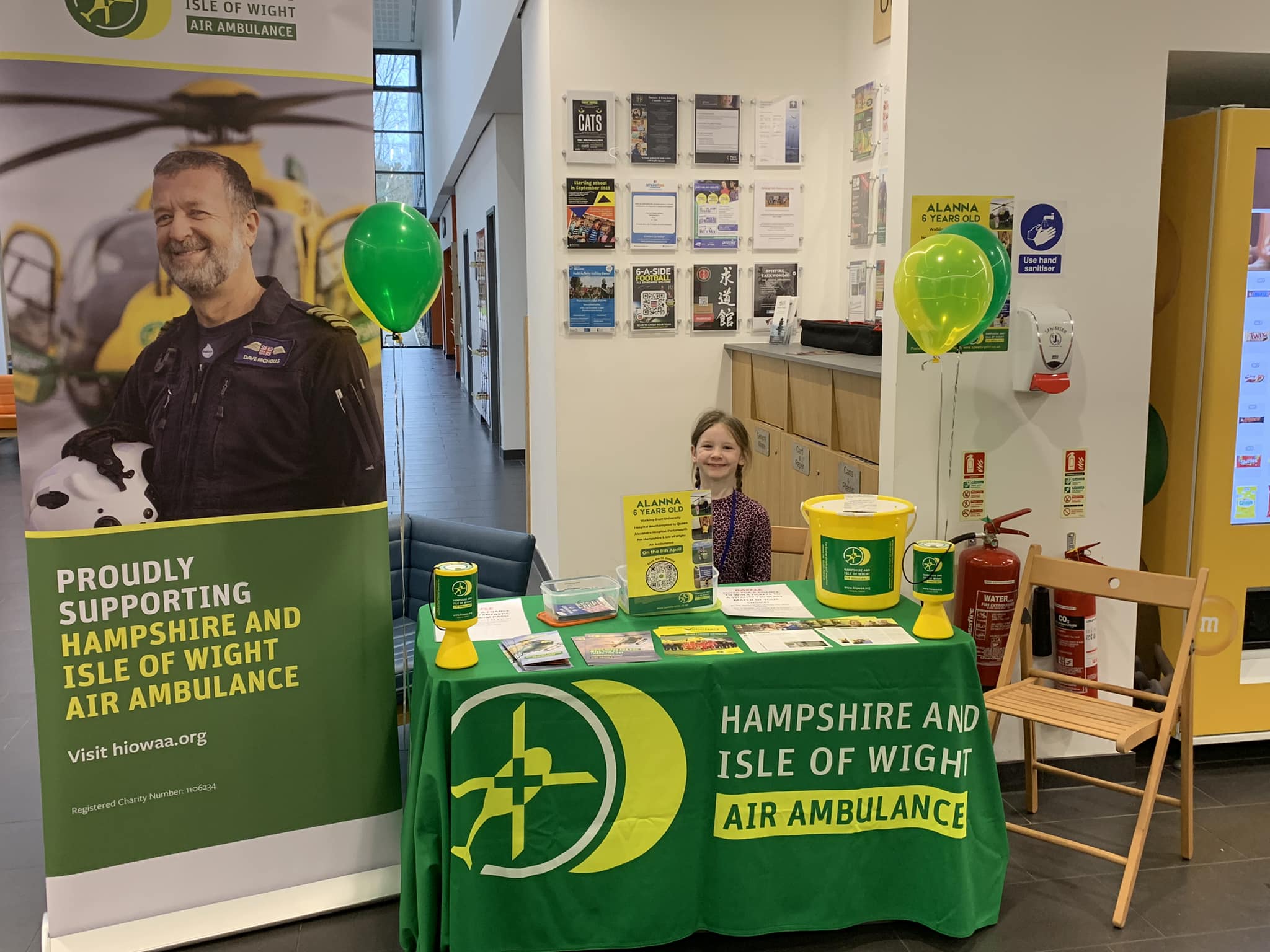 Alanna said, "The air ambulance is there for us if we ever need them, every single day – even Christmas Day! They might be going to your mummy, daddy, aunties, uncles, brothers, sisters or even your best friends. Please tell your friends and family and help me raise as much as I can so we can help the special doctors and paramedics help save some people's lives."
Alanna's mum, Mia, said, "Alanna's been talking about this challenge ever since she completed her last one. For such a young child to raise so much is inspirational. It is just so amazing to see her sheer determination, effort and enthusiasm each week as she works hard on her fundraising efforts. She doesn't appear to have any understanding about how well she's done or how proud everyone is, but she is very happy to just keep going!"
Captain Nicholls said: "Without people like Alanna who raise money so that we can fly the team to people who need it, we couldn't do what we do. Having met Alanna a number of times, I know what an awesome person she is, and I am sure she will put all of her effort into doing this for the air ambulance."
To support Alanna on her walk, visit: https://www.justgiving.com/fundraising/alannascharitywalk2023