More than 300 people lit up the night skies over Seaclose Park on Saturday 8 October raising £16,078 for the life-saving charity, with donations still pouring in.
As the sun began to set the crowd of supporters, covered in neon paint, fancy dress and glowsticks, were treated to a warm up from Snap Fitness before heading to start line of the 5K course.
People of all ages and abilities took part in the joyful evening – some even completed the dash with their dogs and one brave mother with their three-week-old baby.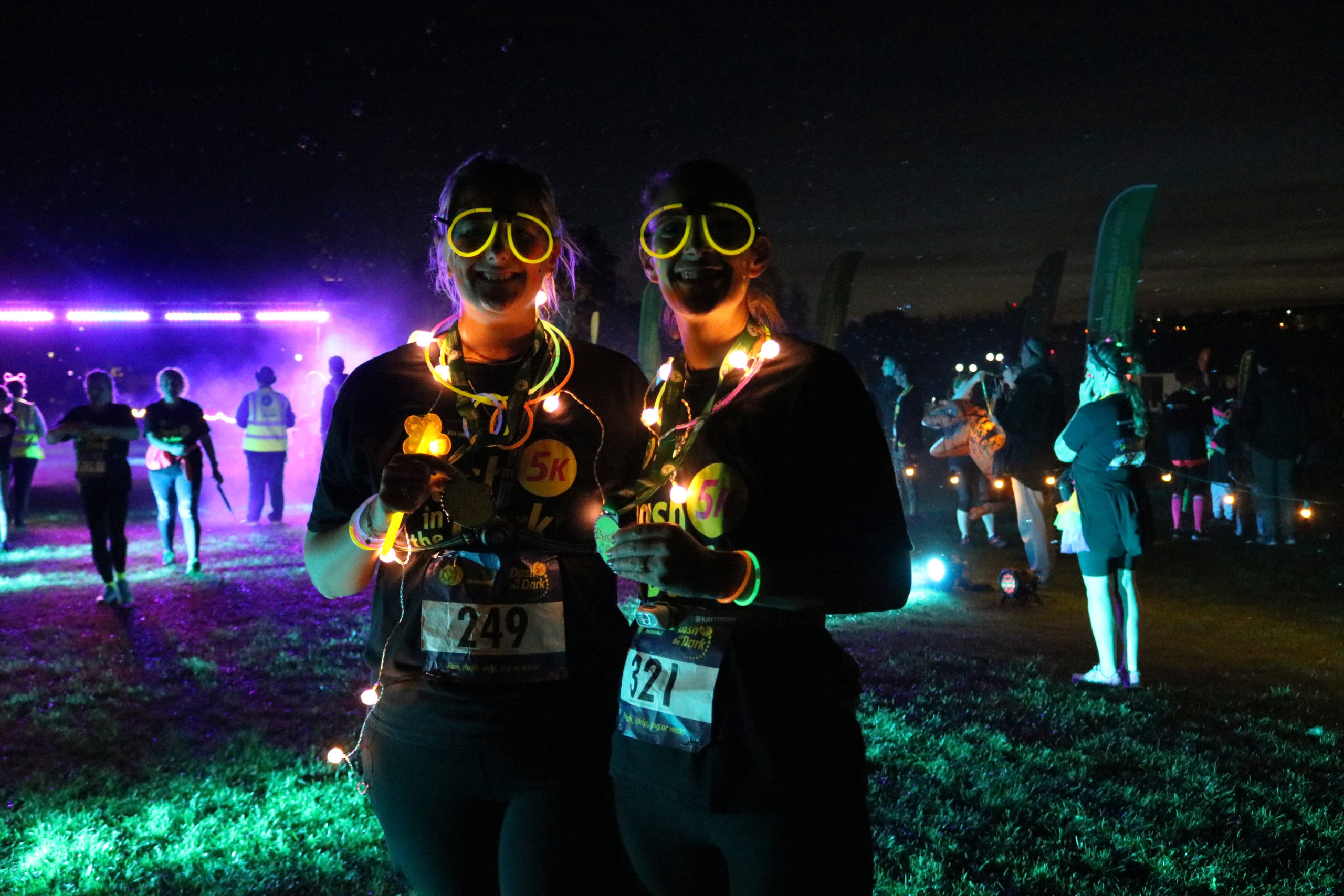 HIOWAA Director of Income and Engagement, Keith Wilson, says:
"I cannot thank everyone who came out and supported our first Isle of Wight Dash in the Dark. The atmosphere was electric, and the feedback we've received goes beyond our expectations. The money raised, and still coming in, is enough to fund five emergency missions or keep our whole service going for more than one day."
Starting the event from the front of the pack was Cameron Shirley, who was airlifted by Hampshire and Isle of Wight Air Ambulance in 2018 when he suffered a traumatic brain injury when he was 17 years old.
Cameron's mum, Alysa, who was by Cameron's side throughout the 5K course, says, "The first time I saw him (in hospital) was as the team in orange and red suits walked in. Cameron had a scan and the air ambulance was called in – he was airlifted straight to Southampton.
"(As they left) I made the doctor promise to keep him alive. He promised.
"Without those people he would have died. Those precious minutes saved his life. I'm forever grateful."
First to cross the finish line was Kevin Davis from Wright Estate Agency. He and 10 of his colleagues have raised over £600 to show their support for the charity.
Kevin said, "Everyone in the office has been so supportive of this cause. Nobody knows when they or someone they know is going to need the air ambulance."
Donate today to help support the lives of people in the community.