As a sign of the world returning to normal, we were thrilled to be able to attend our first community event of the year, Frenches Farm Ride, last weekend.
Frenches Farm kindly hosted a socially distanced cross-country horse ride and BBQ to help raise vital funds for us. There was plenty on offer for all ages and abilities, with both a 14km and 5km ride to ensure everybody could get involved!
Not only did we love getting back out there, but it was lovely to support the equestrian community and one of HIOWAA's most dedicated supporters, Anna White, the event organiser.
Community Campaigns Fundraiser, Evie Wragg, was one of those helping to marshal and oversee the event on the day. Evie said:
"It was fantastic to see the equestrian community come together at this community led and supported event. The sun was shining, everyone was in high spirits, and there was a real buzz in the air. 76 riders saddled up and competed on the day – completely Covid securely – raising over £1,600 with a collection bucket still left to count. All in all, a brilliant day."
Every year, we are called out to many equestrian related incidents. The capabilities of our aircraft allows us to land in areas that road ambulances struggle to reach, such as fields and paddocks.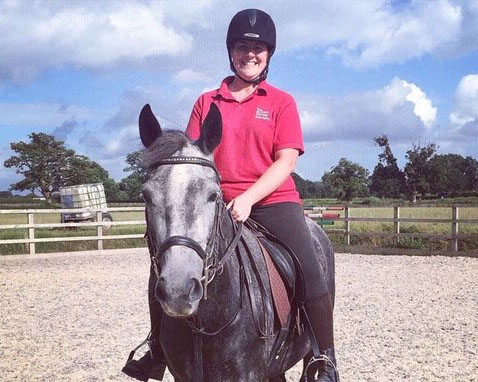 In 2009, when she was helping her friend prepare for a dressage event, we were called to Nicola's side when she suffered a head injury at the yard.