On 7 August 2020, 73-year-old David (pictured below) was looking forward to his 50th wedding anniversary that was taking place the following day. Making his way down from his loft, having found his slide projector to look back on some photos, the uneven weight unbalanced him causing him to fall from the ladder to the ground floor, roughly 18 feet. Below he tells his story.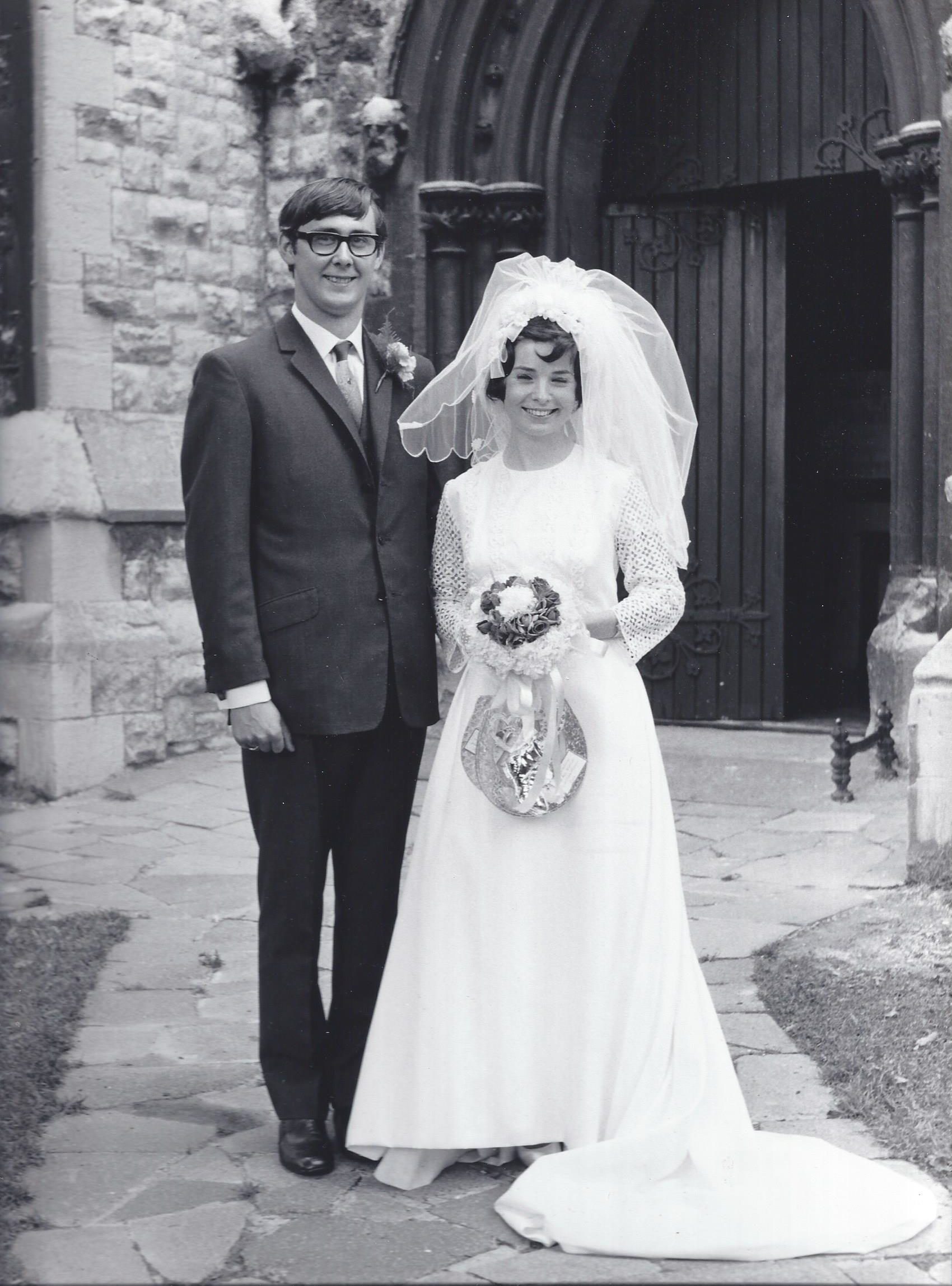 It was around 1.10pm on a very hot day. As I came down the ladder carrying the projector in one hand, I became unbalanced and toppled over the bannister, falling some 18 feet down to the ground floor. I must have bounced on a few things on the way down, suffering cuts to my head and bruising to my body.
My wife heard the commotion and was with me within seconds. She could see I had hit my head and hurt my neck. Due to her first aid training she knew to keep me still and made it clear to me that I must not move while she dialled 999.
As I lay on the floor, anxious as to how much damage I had done to myself, I was desperate to avoid making things worse. But my neck was becoming more painful as time went on.
The road ambulance crew from South Central Ambulance Service (SCAS) arrived and just 30 minutes later the Air Ambulance landed on the village green, approximately one third of a mile from my house. My wife tells me that they gave me intravenous paracetamol and put me on to a spinal board with my head strapped in. When the HIOWAA Critical Care Team arrived they assessed me and administered two doses of morphine before making the decision to transfer me to hospital in the back of the road ambulance, to save time.
"I remember nothing from the moment we were told the ambulance was 11 minutes away up until I was in hospital being prepared for an MRI scan."
I can't recall the crew who came to me, but my wife is very grateful for their care, as am I. They gave her reassurance and were efficient and effective in looking after me.
Instead of celebrating our 50th wedding anniversary on 8 August, I was having surgery to mend two broken and displaced bones in my neck. The third break in my neck was not displaced and has been left to mend itself, with the aid of a neck brace for three months. The expectation is that I will be back to normal after this time.
Thanks to my wife and the care and attention I received from both HIOWAA and SCAS, the NHS ensured I had a positive outcome. While it has been a frustrating experience, I feel very grateful and lucky that there has been so little long-term damage. I will forever be grateful for the care and attention I received from the team, and I have definitely learnt to take more care when using a ladder.
Have you or a loved one ever been helped by HIOWAA? If so, we'd love to hear from you. Contact us today.