Ashley and his wife Chantalle have been together since they were both 15. They got married in 2010 and went on to have three children: Aaliayh, 12, Logan, 9, and Ava, 6. They are a close-knit family who enjoy spending their days at the beach and snuggling on the sofa in front of a movie. On a regular Sunday afternoon at home, in the December of 2018, their lives would change forever when Ashley was involved in a catastrophic accident that required the skills and speed of the HIOWAA crew. Below, Chantalle tells their story.
It was a cool but bright sunny day, just a normal Sunday lunchtime. We were all still in our PJ's, as I was tidying up in the kitchen downstairs while Ashley was playing hide and seek upstairs with our youngest, Ava, who was 3 at the time. Ava came down the stairs to hide, and I heard Ashley come out from the bedroom followed by an almighty thud.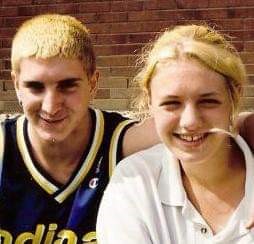 I am still not completely 100% sure how he fell, but I can only assume he tripped on either his dressing gown or long PJ bottoms, or tripped on the stair gate that was positioned at the top of the stairs on the landing. He fell backwards from the top of the stairs landing headfirst onto the hard wooden floor. The noise was so loud it made me jump. I hurriedly ran out the kitchen shouting at Ashley to be more careful and to see what the noise was. I didn't expect to find what I did: Ashley lying at the bottom of the stairs, I was silenced immediately. I couldn't believe what I saw.
I shouted for my eldest daughter, Aaliayh, who was nine at the time, to fetch my phone. I could instantly tell that something was wrong. Ashley was completely unconscious, and his breathing was extremely laboured and loud. As I phoned 999, Aaliayh sat in the front room with her siblings for me.
The Air Ambulance landed on the open space near Fort Cumberland, Eastney. I felt numb. It was very surreal, almost like I was watching a TV programme or film. It didn't feel like my life or my house. I had paramedics and the Air Ambulance crew in the hallway and the front garden. They moved Ashley outside to stabilise him and get him prepped for take off.
The crew who attended kept me busy. They were professional, calm and very kind to me and the children. I felt safe and more at ease knowing they were looking after Ashley. They got me to call my parents and explained everything fully to them, as I believe I was in shock and was not really taking in anything they were saying to me. I was taken to University Hospital Southampton (UHS) by Ashley's mum and her husband. His sister was also with us, as they had been out Christmas shopping.
I felt numb and had no idea how serious his injuries were. I remember sitting in the back, holding onto his mum's hand tightly, in silence for the whole trip. We were taken into the relatives' room, and the surgeon explained that Ashley had fractured his skull in 12 places and had a very large bleed on his brain. They were not hopeful of him surviving.
That is when the enormity of what had happened hit me. I was incredibly scared. He was taken to surgery just after 4pm and was wheeled into the Wessex Neurological Centre at around 8.45pm.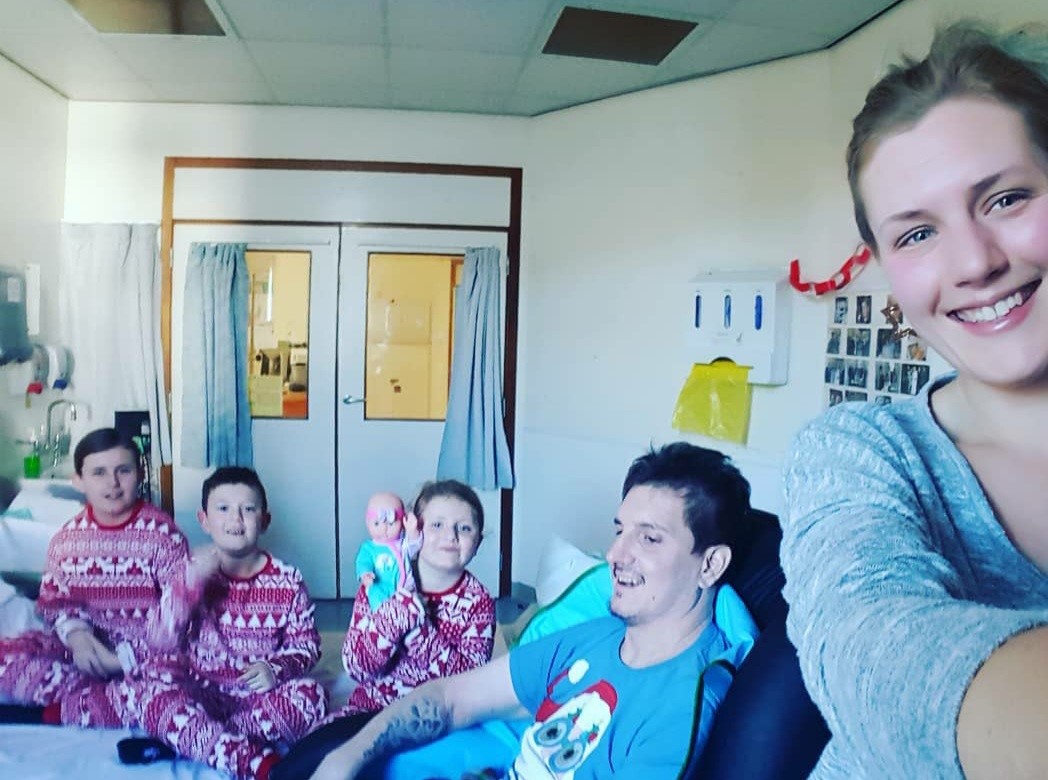 Ashley's accident has changed his and our families' lives forever. His recovery has been a rollercoaster. He unfortunately underwent brain surgery a further 10 times and developed a range of complex medical and cognitive conditions as a result of his brain injuries. He spent 489 days in total as an inpatient between UHS and Queen Alexandra (QA) Hospital. The children spent two Christmases in hospital wards with their daddy – hospital became our second home! He was discharged in April 2020 to a Neurological Brain Injury Rehabilitation unit in Southampton but was then moved to another unit in Swindon in November of the same year. Ashley will always need quite complex care, and we are unsure as to whether he will ever return to live in the family home.
Because Ashley's injures were time critical, and he needed emergency surgery as soon as possible to stop the bleeding on his brain, I believe that, had it not been for the Air Ambulance, he would not have survived. I have so much gratitude for the service and all the team that keep it running day to day.
I would often watch the Air Ambulance land at UHS or QA, and while I would feel so sad for the patient on board, knowing they were in need of the service, I was thankful that it was available for those moments when people really need it.
Life can change in an instant and not always for the best. I understand now what really matters to me and strive to make every day count. It has been hard to get to this point, and I often struggle emotionally with the enormity of how a simple accident has completely changed our lives.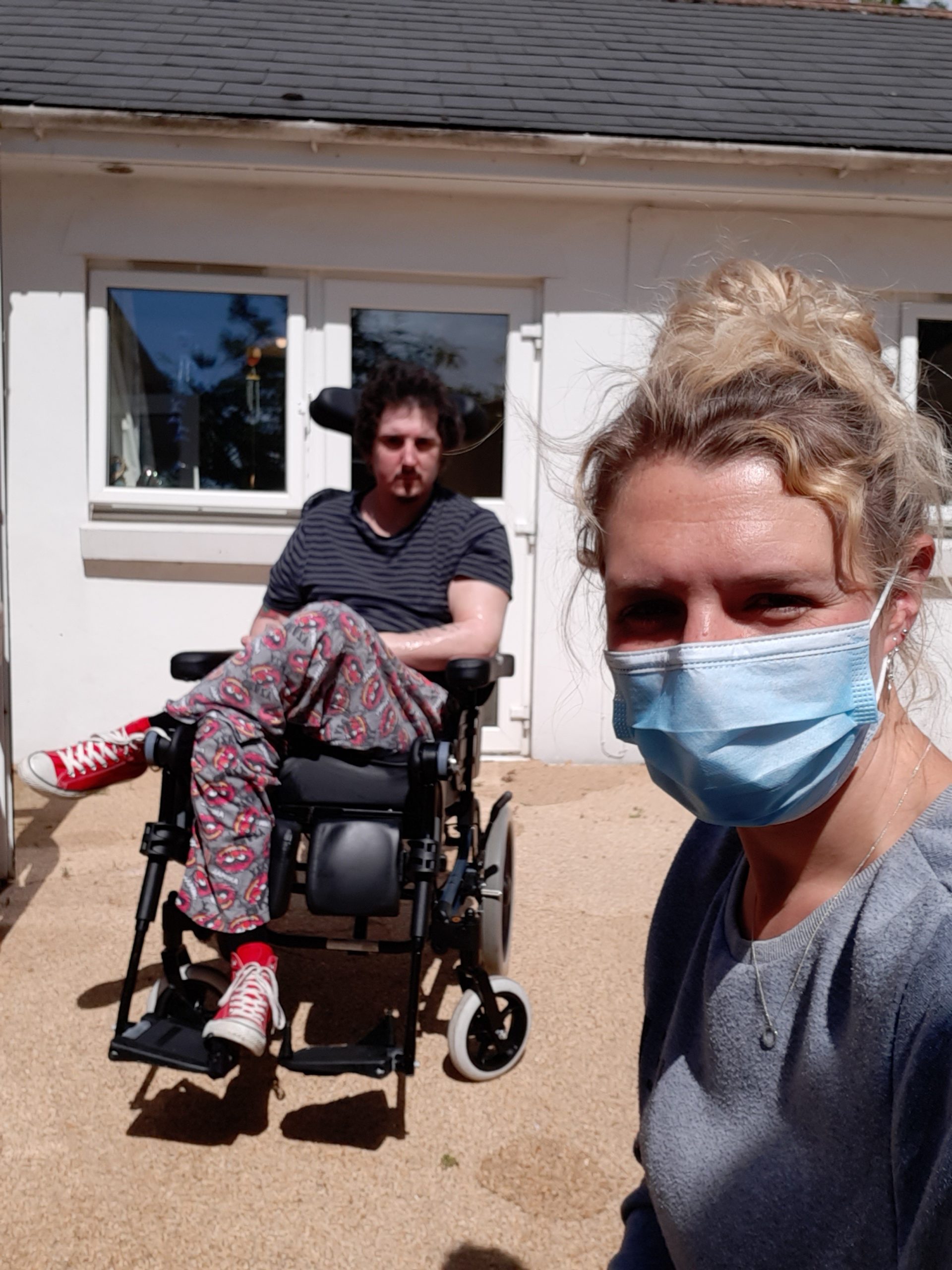 Due to Covid-19, the last day I had any physical contact with Ashley was 20 March 2020. The children have not had any contact since February 2020. I have had five Covid safe, socially distanced visits since then. The lack of contact has only solidified the importance of my family and how lucky we are to still have Ashley with us. Despite what our future may be, he is still with us.
Thank you will never be enough to the crew who were on that day. They calmly took over a horrific situation and safely got my husband to hospital to save his life. There are no words. Our children think they are superheroes, and they are not wrong.
To those who already support HIOWAA: thank you, and to those who want to support the Charity: please do. Your donations literally save lives. Your donations do make a difference. Your donations can keep families together.
When Ashley first had the accident, many of my friends asked if they could do anything to help, so I set up a JustGiving page in January 2019 which raised £721.00. In the June, with my amazing work colleagues (National Museum of the Royal Navy), we raised £1,147 through a bake sale, a sweepstake giveaway and two friends who took part in the Jurassic Coast challenge, which is 100km in 24 hours. Our children also got their school to sign up for the "Save up to Suit up" challenge, raising £112. Most of my family and friends now make monthly donations via direct debit, as a small gesture of thanks for being there for my family when I needed it most.