We attend many horse riding incidents every year. The Air Ambulance is able to bring our advanced Critical Care Teams to sometimes difficult to reach rural areas. Below, horse rider Jo Dunn tells us about the day that our Critical Care Team came to her rescue after a rotational fall.
"On the 25th February 2017, I was having an arena cross country lesson with my horse Maggie, in preparation for our trip to Hickstead in April. The lesson was going well, and Mum was filming Maggie and I flying over a variety of jumps and combinations of 90cm and more.
"About half way through the lesson we jumped a table and Maggie caught the jump with a leg, causing the jump to rotate and get caught in her legs. We had a rotational fall, which is every rider's worst nightmare, and Maggie somersaulted and landed on her side, on top of me. Mum stopped filming and she and my instructor ran over to us. Those watching thought Maggie had broken her neck, but miraculously she got to her feet. I was knocked out.
Mum is a retired nurse, so she stayed with me whilst my instructor called for an ambulance. The first responder arrived very quickly, and the Air Ambulance and land ambulance followed soon after. The Air Ambulance had to land three fields away, as there were horses turned out in the fields surrounding the arena where I had fallen.
"The Air Ambulance doctor and paramedic worked with the ground medics to stabilise me before deciding how I should be taken to hospital. In the end, I was taken to University Hospital Southampton via land ambulance, because getting me to the Air Ambulance meant carrying me across the fields surrounding the area where I had fallen. The Team was concerned that I was already very cold, having been on the ground for an hour.
"The treatment I received from the NHS was phenomenal. After 11 days in hospital with delayed concussion, a dislocated elbow and two ruptured discs, I was discharged to stay with my parents. After working really hard with the physiotherapy team for many months, I finally regained full movement of my arm and my back.
"In April this year, fourteen months after my accident and after four months of training, I ran my first marathon. I ran my second marathon six days later and in June I ran my first ultra-marathon (34 miles)."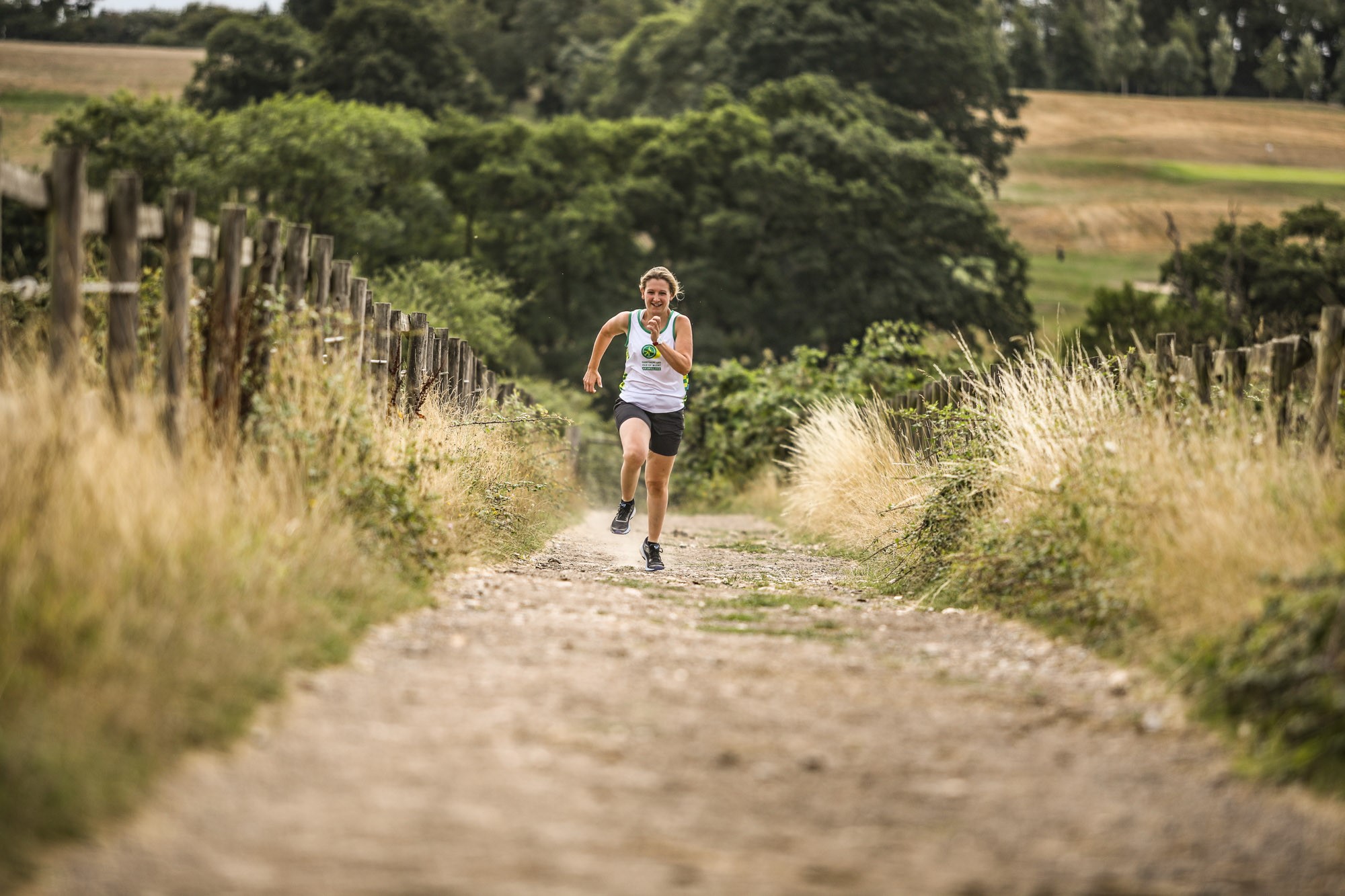 "I'm back riding and competing in dressage.  Maggie had a few months of field rest as I was recovering. During this time she received physio treatment alongside her veterinary treatment. She was given a full clean of health and I was able to start bringing her back into work in the April. I am thankful that neither Maggie nor I have sustained life changing injuries.
"I owe a huge thank you to the Air Ambulance Critical Care Team, and all the NHS staff, for fixing me up. Since first witnessing the HIOWAA Critical Care Team help a horse rider after an accident about ten years ago, my parents and I have often bought charity lottery tickets and we donate regularly as well. As a family, I think we've donated over £3,000 over the years and I hope that our contribution will help to keep the Air Ambulance flying and saving more lives. "