Thursday 2nd May
Hampshire and Isle of Wight Air Ambulance (HIOWAA) have introduced two new Skoda Superbs to our fleet of Critical Care Team Vehicles. The decision to introduce an additional two vehicles was made in response to increasing patient demand across Hampshire.
We have seen our missions double since introducing the first vehicle, a Volvo XC90, in 2017. The Volvo has now become a backup for when the aircraft is offline and unable to respond, such as in adverse weather conditions.
HIOWAA Director of Operations, Nick Thuilliez said:
"The vehicles increase our chances of bringing our advanced Critical Care Teams to those who need us, even on the rare occasion when the Air Ambulance is offline."
Operational seven days a week, the vehicles can respond to the more difficult to reach urban areas where the Air Ambulance may struggle to land and are crewed by a team of HIOWAA doctors and paramedics, able to deliver advanced pre-hospital medical care at the scene of an incident.
The vehicles carry the same equipment as the Air Ambulance, such as blood and plasma transfusion kits, defibrillators plus monitors that can record ECG's, blood pressure, oxygen saturation and carbon dioxide levels.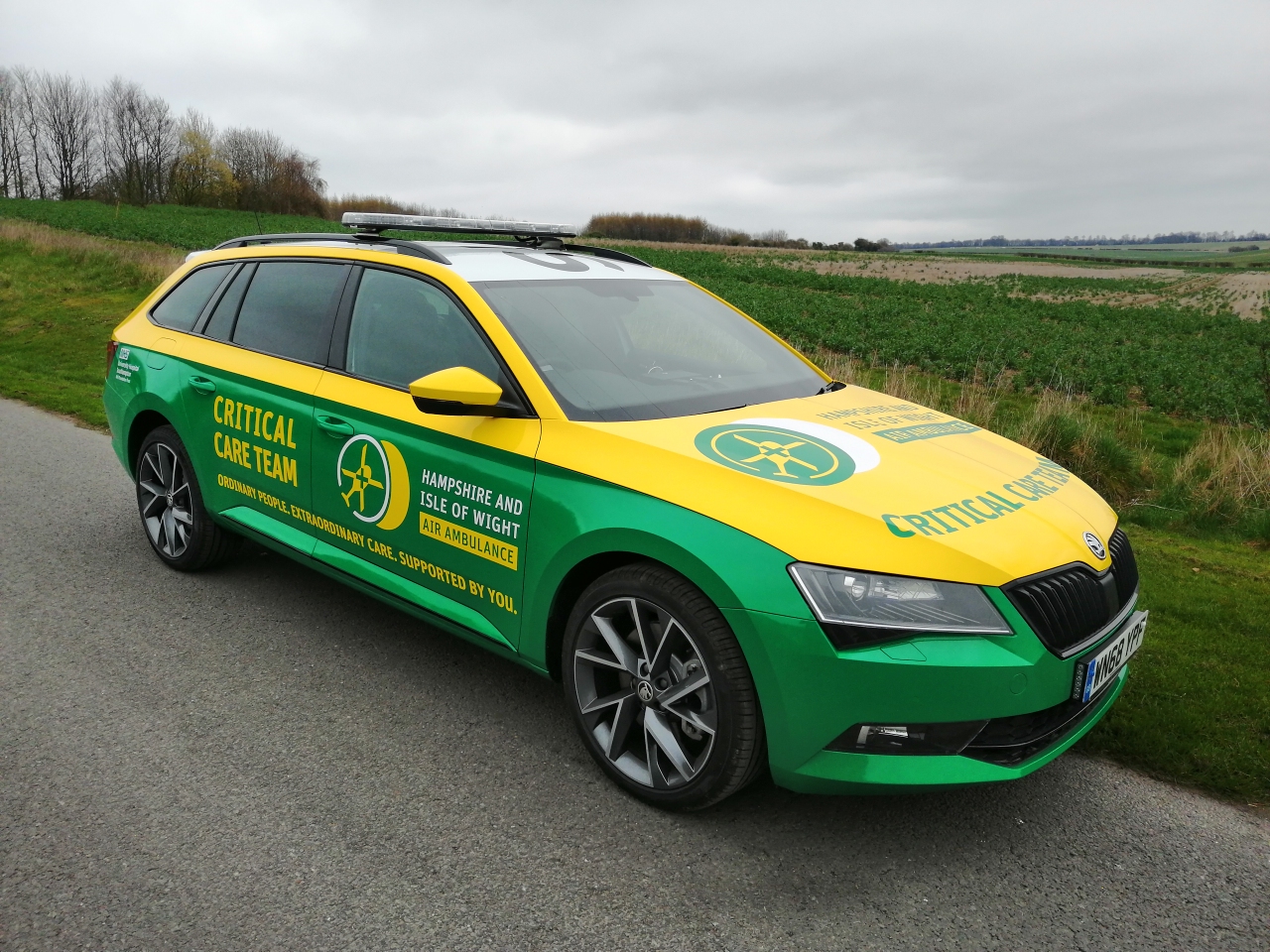 It costs £15,000 a day to keep the Charity's life-saving service operational and this is only possible thanks to the generosity of local communities and businesses.
"We owe a special thank you to NATS Swanwick, who helped to raise funds towards the cost of one of the new vehicles and the essential equipment carried on board." added Nick Thuilliez.