Key new arrival at HIOWAA coincides with beginning of an exciting year of Transition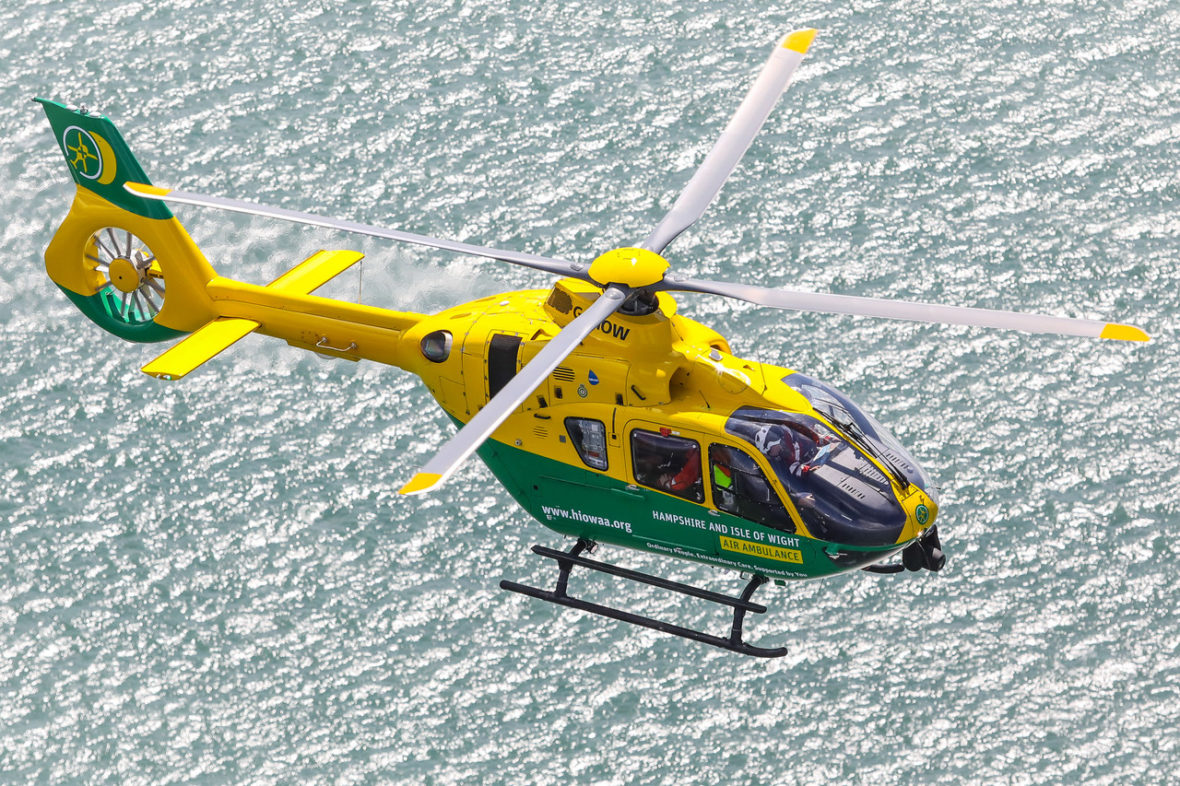 Hampshire and Isle of Wight Air Ambulance (HIOWAA) has begun 2018 by appointing Nick Thuilliez as Director of Operations.  The appointment comes at a time when the Charity begins a period of transition towards a new Clinical Operating Model, to be fully-funded by the people of Hampshire and the Isle of Wight through their support for HIOWAA.  This will involve the forging of a dynamic new three-way partnership between HIOWAA, South Central Ambulance Service NHS Foundation Trust (SCAS) and University Hospital Southampton NHS Foundation Trust (UHS).  The partnership will be key to HIOWAA developing and extending the provision of advanced Pre-Hospital Emergency Medical care in our region and will come into effect from 1 October 2018.
"Nick has joined the Charity at a critical time in our development.  As the first Major Trauma Centre Manager at UHS, and more recently Operations Services Manager at Hampshire Hospitals Foundation Trust (HHFT), he brings a wealth of NHS experience and is brilliantly placed to help take us forward to a second decade of operations", commented HIOWAA CEO Alex Lochrane.
Under this new operating model, the leadership, governance, education, training and development of Pre-Hospital Emergency Medicine (PHEM) specialist Doctors and Paramedics will be developed in partnership with UHS and SCAS.  A key objective of the new model will be to enable greater integration between HIOWAA Critical Care Teams and the hospital, supporting HIOWAA's vision to continually evolve and improve patient care across our region.  The planned transition is only possible thanks to the generous and ongoing public support that the Charity receives from the people of Hampshire and the Isle of Wight.
Since HIOWAA started flying operations ten years ago, the Charity has been steadily expanding the service that it provides to the community.  Today blood is carried on board all flights, along with an array of highly specialised equipment not normally found outside the Emergency Department of a Major Trauma Centre.  This equipment, operated by the partnership of doctors and paramedics that make up the Critical Care Teams, allows the Service, quite literally, to bring the emergency department to the patient, wherever they are, both day and night.
Nick's arrival at HIOWAA is the next step in a process that began in October 2017, when discussions regarding the formalising and enhancing of existing partnerships with UHS and SCAS began and Fiona Dalton, CEO of UHS Foundation Trust commented:
"SCAS and HIOWAA are valued partners of UHS and we are excited to work more closely with both organisations in the future, in order to continue to improve the pre-hospital clinical care of critically unwell patients"
Will Hancock – CEO of SCAS added:
"We look forward to working more closely with both UHS and HIOWAA in the future to each bring our unique strengths and contribution to the partnership for the benefit of our patients."
HIOWAA's fundraising teams are now working to develop new income streams that will allow the Charity to continue raising the much-needed funds to support Air Ambulance operations well into the future.
Alex Lochrane, HIOWAA CEO concluded: "From 1st October 2018, together with UHS and SCAS, we will be bringing a stronger, more resilient and adaptable service to patients in our communities, including the Isle of Wight, when they need us most. We could not take this step forward without the tremendous support that we continue to receive from the public, and for that we are truly grateful".
Further enquiries regarding HIOWAA Transition programme should be sent to: transition@hiowaa.org