HIOWAA paramedic powers through the Isle of Wight Ultra Challenge!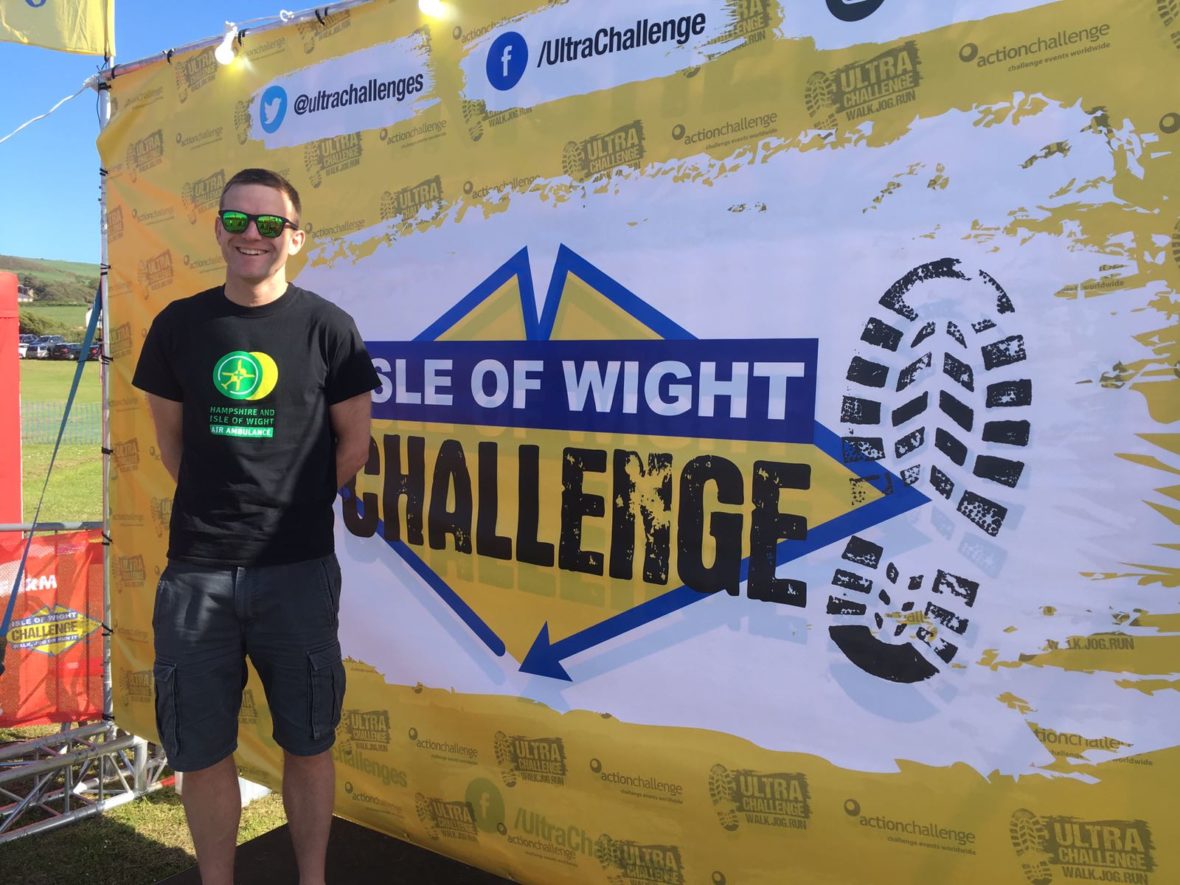 Tuesday 8th May
Hampshire and Isle of Wight Air Ambulance paramedic, Oliver Saddler, joined 1,600 other walkers, joggers and runners to undertake the Isle of Wight Ultra Challenge over the Bank Holiday Weekend. (Saturday 5th May)
Now in its 5th year, the gruelling challenge sees participants set off early to run 106km around the island.
Oliver, who joined the HIOWAA Critical Care Team in October 2016, finished in 10th place with a time of 14 hours and 3 minutes!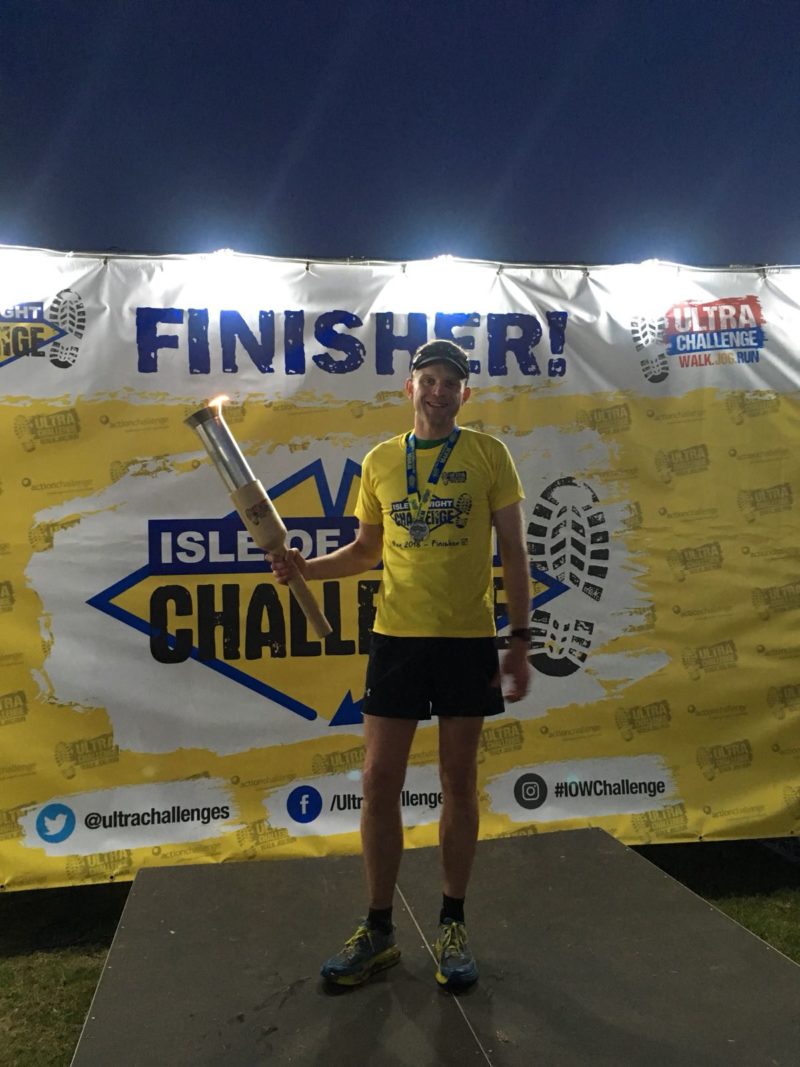 He raised a whopping £1,550 to help keep the Air Ambulance flying and saving lives.
Oliver said:
"The Isle of Wight Challenge was a truly memorable experience – getting to see parts of the island I've never visited was great and the views were breath-taking. I hadn't expected it to be so hot and sunny having trained through the snow and rain of the earlier part of 2018 but the support of family, friends and the HIOWAA team both in the lead up and on the day really helped get me through. I've been overwhelmed by the messages of support I've received and the donations that keep coming in and can't say a big enough thank you."
Although it is vital that our doctors, paramedics and pilots remain fit and healthy to carry out the day-to-day demands of working on board the Air Ambulance, it was most definitely Oliver's own choice to take part in the Ultra Challenge!
You can still sponsor Oliver, by visiting his JustGiving page. 
Feeling inspired? Click to see our upcoming challenges.