HIOWAA Coffee Network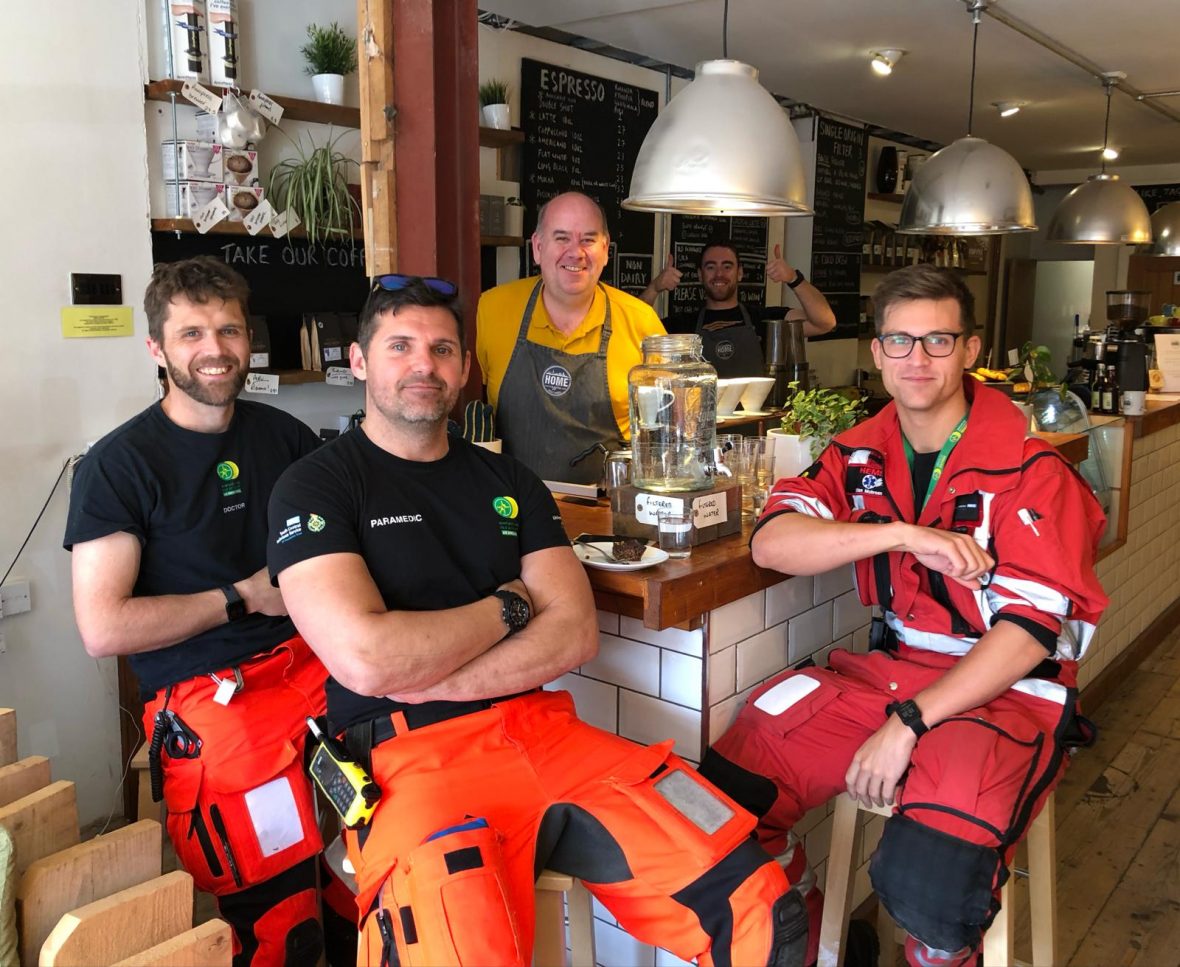 Friday 17th May
Coffee shops across the south have pledged their support to keeping the Critical Care Team full of beans!
So far, 19 shops and cafes will top up the on duty crews coffee cups, free of charge.
This initiative will enable our doctors and paramedics to take a much needed break in between responding to the most critically ill patients.
HIOWAA Clinical Governance Lead, Dr Simon Hughes said:
"We really appreciate this initiative. We see some horrible things and do our absolute best to help. Great coffee goes a long way to fuel us up to be at peak performance."
If you would like to join the HIOWAA Coffee Network to support our Critical Care Teams, please get in touch! Email marie@hiowaa.org for more information.
Our thanks go to everyone who has pledged their support so far:
Caffe Lee, Lee-on-the-Solent
Josie's, Petersfield
The Parlour Tearoom, Basingstoke
No1 Coffee, Fareham
The Little Kitchen Company, Winchester
Cuppercheeno – Alresford
Cuppercheeno, West Meon
Winchester Coffee Roasters, Winchester
Water Garden Café, Romsey
Bistro 8, Sarisbury Green
Laneway Coffee, Lee-on-the-Solent
Home Coffee, Cosham
Home Coffee, Southsea
Serendipity Tea Rooms, Fleet
Signature Flight Support, Southampton
The Boat House Café, Southampton
More of the Good Stuff, Basingstoke
Baffled Coffee, Southsea
Netley Nibbles, Southampton
The Lovely Little Café, Hythe
The Bayside Cabin, Gosport
Comments
Fiona Page
18/05/2019 at 4:23 pm

I have a cafe on the Isle of Wight and I would be more than happy to provide refreshments for these fab guys and girls 😊
HIOWAA
20/05/2019 at 9:36 am

That's very kind of you, thank you Fiona!
Lisa
18/05/2019 at 12:50 pm

If they need a complimentary hot stones massage in a beauty therapist of 33years experience. Based in liss but probably could bring portable table .Lisa 07757394237
HIOWAA
20/05/2019 at 9:36 am

That's very kind, thank you Lisa!