Hampshire and Isle of Wight Air Ambulance unveils new brand identity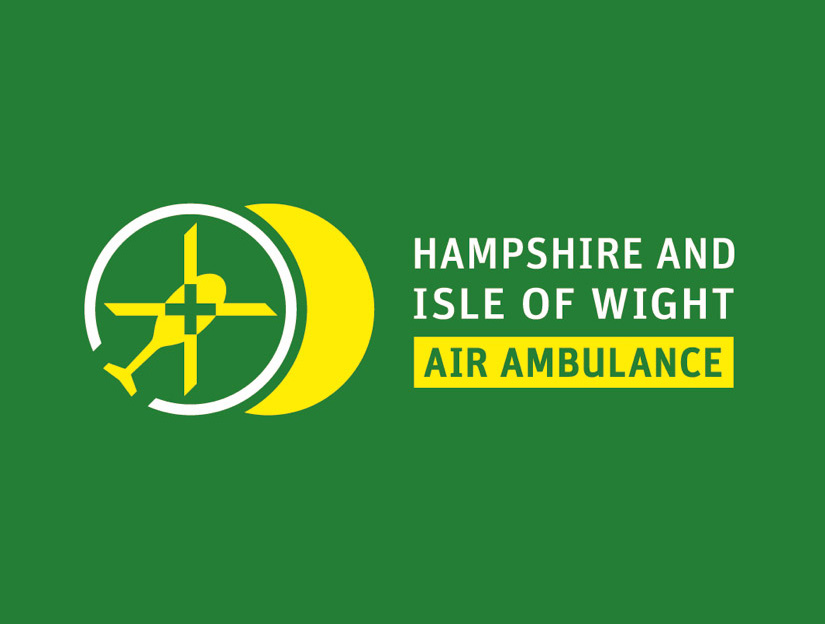 9th February 2017
Hampshire and Isle of Wight Air Ambulance (HIOWAA) today unveiled a new brand identity to coincide with the charity's 10 year anniversary. Since the charity's first operational flight in 2007, the service that the Air Ambulance provides to the community has evolved considerably and the new brand identity will reflect these changes.

Central to the new brand identity is a new charity logo. In January 2016 HIOWAA became one of the first Air Ambulance services in the country to commence night operations. The sun and moon shaped graphics incorporated in the new logo illustrate the fact that the charity's life-saving service is now available day and night, 365 days a year.
A medical cross at the centre of the charity logo represents the Air Ambulance Critical Care teams who bring their life-saving care to the most seriously ill or injured people in Hampshire and the Isle of Wight. Highly skilled crews of Doctors, Critical Care Paramedics and Pilots can be at the scene of an incident within minutes, ready to deliver the same level of care that you would expect from a hospital emergency department. A full range of life-saving equipment is carried on board, including two state of the art ultrasound devices and a blood transfusion kit, helping to save valuable seconds in the vital golden hour.
The new branding will be carried on the body of the Air Ambulance, as well as on the charity's new Critical Care Team Vehicle, which became operational this week. An extension of the service that HIOWAA provides to the sick and injured of Hampshire and the Isle of Wight, the Critical Care Team Vehicle will be crewed by a team of HIOWAA doctors and paramedics and will have parallel capability to the Air Ambulance. The Vehicle, a specially converted Volvo XC90, will initially operate seven days a week, during the day, providing the same enhanced care as that delivered by the Helicopter , but now able to get to the more difficult to reach urban areas. Additionally, the Vehicle will provide a vital training platform for Pre-Hospital Emergency Doctors and Paramedics in order to grow sustainable numbers of these highly specialised professionals.
Alex Lochrane, CEO of Hampshire and Isle of Wight Air Ambulance commented; 'As a charity, our brand identity needs to keep pace with our developing service. It was clear to us that it was time to update our original logo with one that reflects our commitment to providing the highest level of emergency care outside of a hospital environment, day and night, 365 days a year'.
Accompanying the new logo is the strap line:
'Ordinary people. Extraordinary care. Supported by You'.
Alex Lochrane explains; 'As Her Majesty the Queen said in her Christmas message: charities today are characterised by ordinary people doing extraordinary things. Our Critical Care teams are made up of ordinary people who bring exceptional pre-hospital care to those who need the highest level of urgent medical treatment, whenever or wherever they are. We can only deliver this service thanks to the outstanding support that we receive every day from the communities that we serve. Without their support, we simply could not continue to save lives'.
Hampshire and Isle of Wight Air Ambulance flies seven days a week and attends an average of two to three missions a day, many of them life-saving. The charity receives no government, statutory or national lottery funding for routine operations, and is entirely dependent on donations received from members of the public, companies and grant-making bodies to keep the Air Ambulance flying and saving lives.
For more information contact:
Caroline Tyree, PR and Communications Lead, 023 8033 3377 / caroline@hiowaa.org
Melissa Hare, Press Officer, 023 8033 3377 / melissa@hiowaa.org
Comments are closed.