Doreen is a HIOWAA Hero!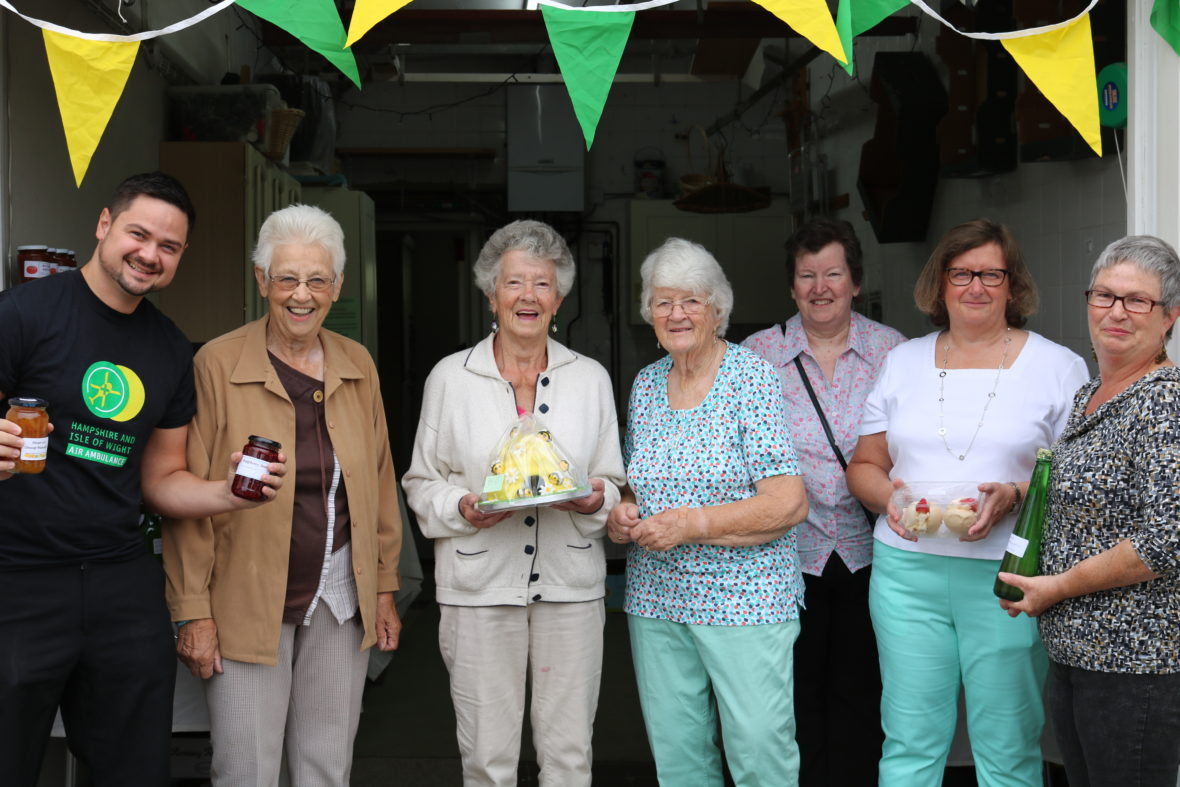 Wednesday 12th September 2018
87-year-old Doreen Hosey MBE, has lived in Fawley her whole life. She's highly regarded and much loved by the local community. So much so, they all rally round to support her in her charity fundraising events.
Doreen has been fundraising for more than 23 years. She started by making toys and her late husband made rocking horses to sell or use as raffle prizes. She later moved onto baking and making her own jams, chutneys and marmalade's.
In that time, she has raised over £100,000 for local charities.
Doreen told us:
"I recently chose to support Hampshire and Isle of Wight Air Ambulance. My friend was treated and airlifted to Southampton Hospital by them a few years ago, so I wanted to do something to help. They don't receive any government funding, so it's important to me to help them where I can."
Doreen has already hosted two bake sales for HIOWAA and so far she has raised an incredible £2,800! She explained how much work goes into one of her Charity Bake Sales:
"I'll start prepping about a month before, mostly peeling fruit and chopping the veg and freezing them so that they're ready for baking. I have four freezers at home – plenty of room! My neighbours and friends in the community help me a lot. They often pick fruit from their trees (apples, plums and blackberries) and I'll use them to make jams and pie fillings. People still love buying homemade bakes and I love to make them!"
"My lemon drizzle is the most requested cake. I'll make about 18 of those for a bake sale. And my meat pies are always a best seller!"
Community Outreach Fundraiser for HIOWAA, Erin Jordan, added: "Doreen is such an inspiration to us. Her bakes are famous in the Charity office and we're so grateful to her and for the support she has from her family, friends and the Fawley community. The money Doreen has already raised for us will make a huge difference and we're all excited to come to her next bake sale in September!"
Doreen is already preparing for the next Charity Bake Sale to help raise vital funds for HIOWAA. The date for your diary is Saturday 22nd September and the sale starts at 9:30am at Fawley Square.