The first part of the Helicopter Crew Course medical training has been taking place at our Airbase in Thruxton, involving multiple members of our clinical team, kindly supported by colleagues from South Central Ambulance Service, and some of our new Junior Clinical Fellows.
This training has enabled us to provide essential training to our new Pre-hospital Emergency Medicine (PHEM) doctors, Jen and Vic, who have recently joined us, as well as the new paramedic members of the team, Casey and Katie.
This is an intensive course which involves lectures, skills stations and clinical simulations which cover a wide range of scenarios reflecting the broad range of work we do to care for our critically ill and injured patients. In addition to our simulation room, we have also utilised spaces in and around our Airbase, to replicate the range of situations in which our teams operate and enable them to experience the challenges of clinical care in unpredictable and challenging environments.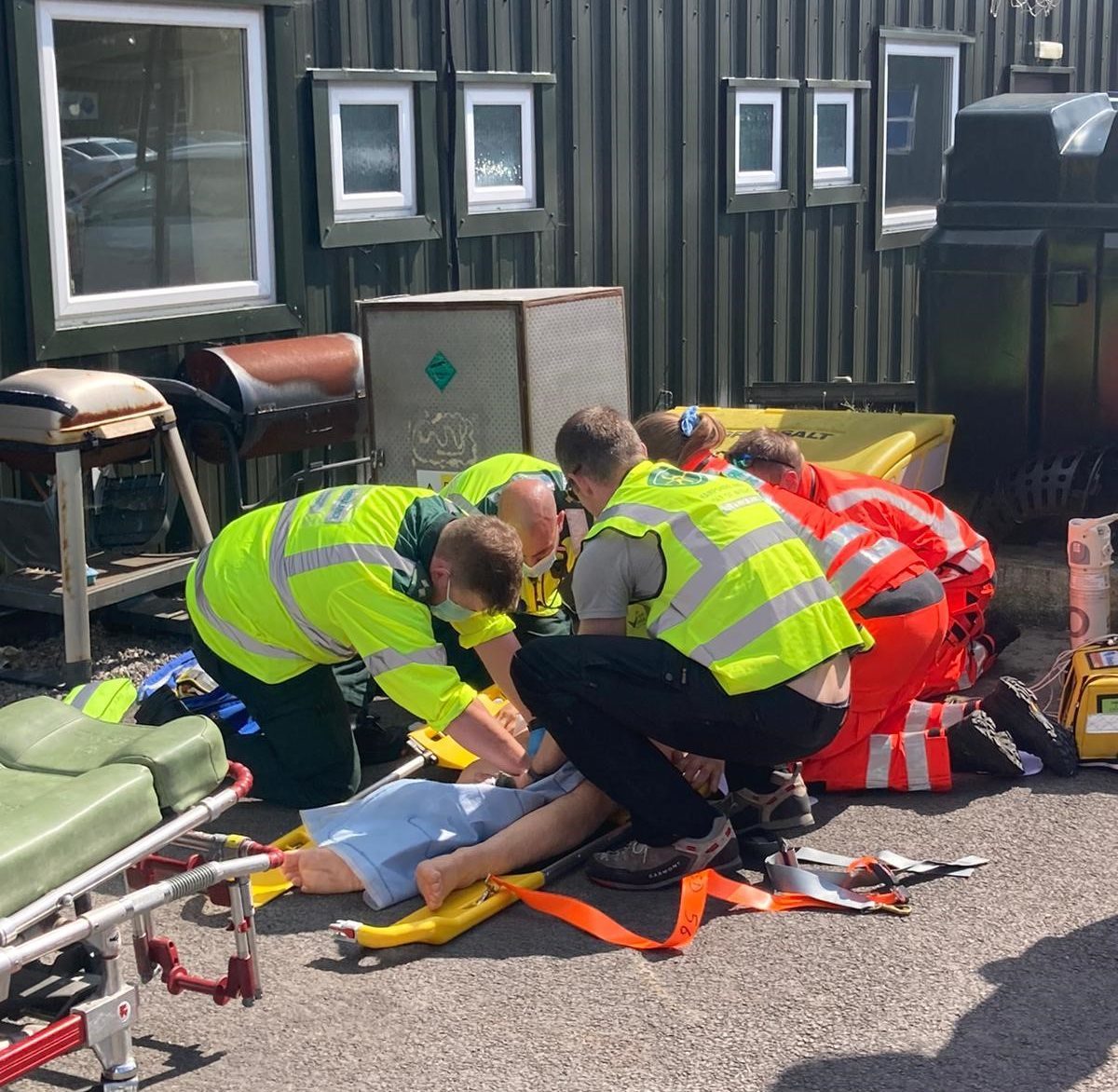 Covid-19 has not gone away, so the education team have ensured that we are undertaking training in well ventilated spaces with careful monitoring of mask compliance, hand hygiene and proximity. As a team, we train in the same PPE that we use in practise, and it is important we maintain vigilance in how we undertake face-to-face training to keep us and our patients safe.
We would not be able to deliver this kind of immersive, high intensity education without the generous support of those who have donated to the Charity. Your support has provided us with life-like training manikins and other simulated monitors and equipment so that we can create a realistic environment in which to train.