Help keep our paramedics life-saving ready!
Every day is a school day for the Critical Care Team. They never stop learning.
Hampshire and Isle of Wight Air Ambulance are a charity and it costs us £6 a day to keep our paramedics life-saving ready.
If a class of 30 pupils donated £1 each, we could send a paramedic to school for a week of learning! Imagine what we could do if a whole school supported us!
Have a non-uniform day
Wear yellow and green for a day
Dress like a hero day
Or any other brilliant fundraising ideas you can think of! Sign up below to receive video updates from our Critical Care Team, glossy posters for your school and resources to help your fundraising.
Kick start your fundraising with an assembly by downloading our Learning Saves Lives Presentation.
Why not get pupil representatives to present it to the rest of the school or group?
Alternatively, get in touch if you would like us to deliver the presentation for you (subject to availability).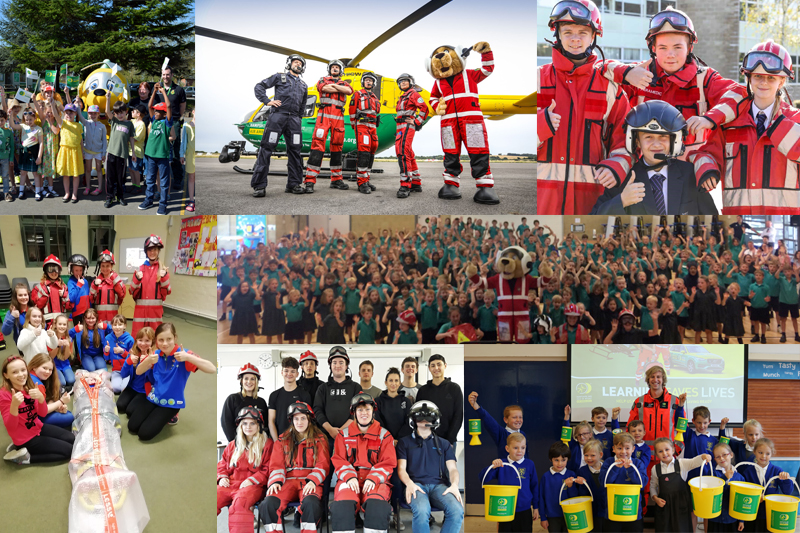 When you sign up, we will also send you monthly updates from our Critical Care Paramedics.