Last October, high winds and severe storms halted members from the Crown Prosecution Service (CPS) Wessex from swimming the Solent to raise money for us. High winds? Severe storms? A lot can happen in a year.
Take two
On Saturday 6 August, Lucy and Sophie from the CPS were joined by their friend Sarah for the three and a half mile swim.
They took on the challenge to thank us for helping to save their colleague's husband, Neil, when he suffered a cardiac arrest at his home in February 2020. Read Neil's story here. 
Below, Lucy tells the story of their swim.
"Armed with three support boats and a kayak each, the three of us mad swimmers (as often described) set off from Stokes Bay promptly at 08:45 to swim with the tide. The conditions were perfect, like a mill pond, and the water temperature a barmy 20.5 degrees.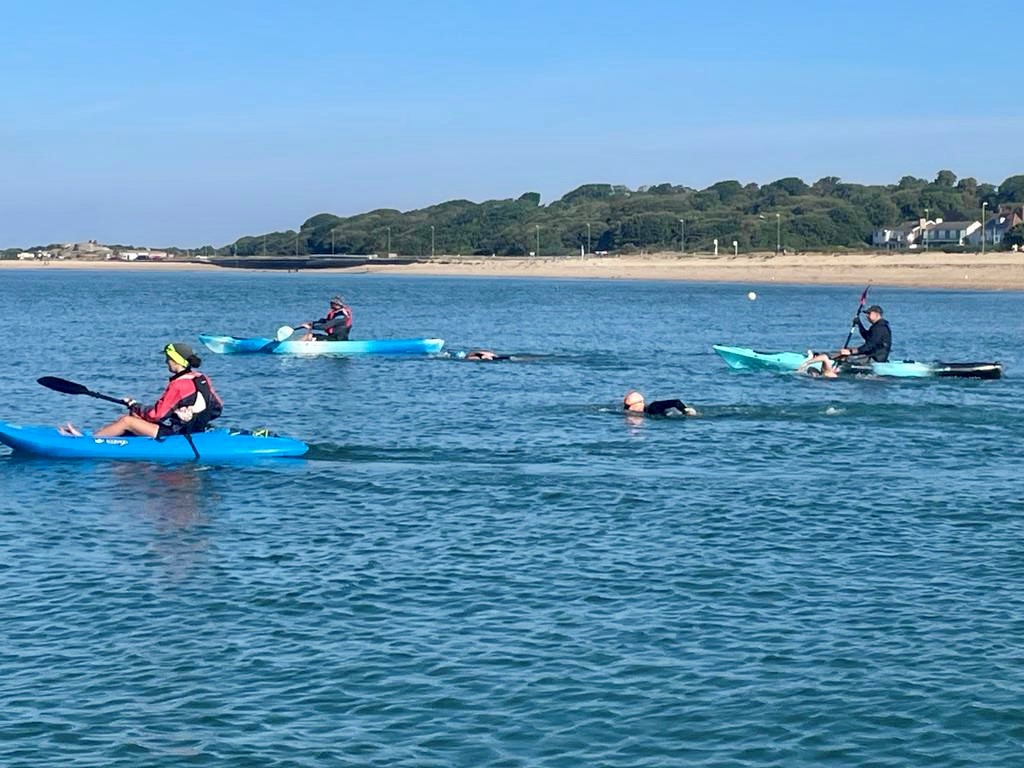 "It was an incredible experience. Swimming in such a busy shipping lane could have been rather dangerous. Fortunately, we didn't encounter any tankers or cruise liners, just the Wightlink catamaran, car ferry and hovercraft which were all manageable with our safety boats and kayakers around us.
"My irrational fear of seaweed was not tested, as I fortunately didn't come into close contact with any. And only one jellyfish greeted me halfway across, so we certainly succeeded in dodging the scarier types of marine life.
"Although there was some trepidation on the Friday night, the swim got off to a great start with kind supporters waving us off from the beach. This set the tone. We got stuck in and all of the training swims we had completed paid off. We all agree that in many ways the training was far more gruelling than the event itself and we rose to the challenge.
"Sarah completed the swim in a fantastic 1 hour 50 minutes. And Sophie and I in 2 hours and 24 minutes. No amount of preparation could have substituted the fantastic support from the safety boats and kayakers. The event would not have been possible without it. The support crew ensured we made the crossing without turning into fish fodder and we are enormously grateful to those individuals.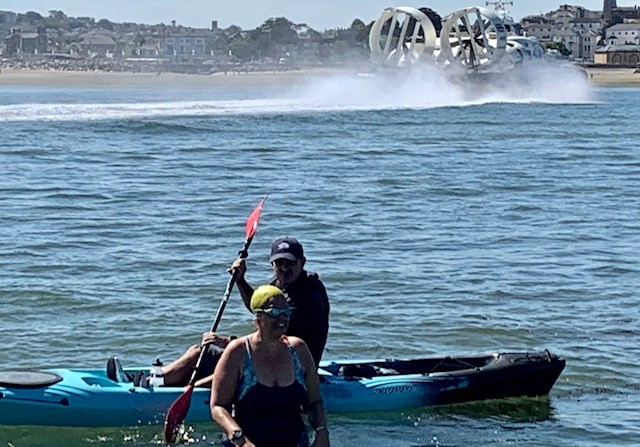 "We would also like to take this opportunity to thank you all for your generous donations. We have collectively raised just over £6,200, and this figure is still rising.
"If you would still like to donate to the amazing charity that is Hampshire and Isle of Wight Air Ambulance, so they can carry on providing life saving treatment, please do."
A huge thank you to everyone involved in making this swim such a success!