Air Ambulance Week, 6-12 September, is dedicated to celebrating the life-saving work of the 21 Air Ambulance charities across the UK. And, most importantly, the amazing people that keep us flying and saving lives: you!
Thanks to your support, we have already responded to over 1,000 call-outs so far this year.
We are called out to an average of four missions every day. Together with our Air Ambulance colleagues across the UK, we make on average 80 life-saving missions every day – over 30,000 every year.
One of our very first missions of the year was to 30-year-old Dale when he was hit by a car as he was jogging through the streets of Portsmouth on a cloudy New Year's morning. Dale spent the next 17 days in a coma. He suffered a severe spinal cord injury and has been left without feeling in the lower half of his body.
Over the coming months, Dale came to understand how he owed his life to Hampshire and Isle of Wight Air Ambulance and those who have looked after him. "I didn't expect to need the Air Ambulance, but here we are. How I survived is just amazing, which is why I'm eternally grateful to them. Having that life-saving support in that very moment is what kept me alive.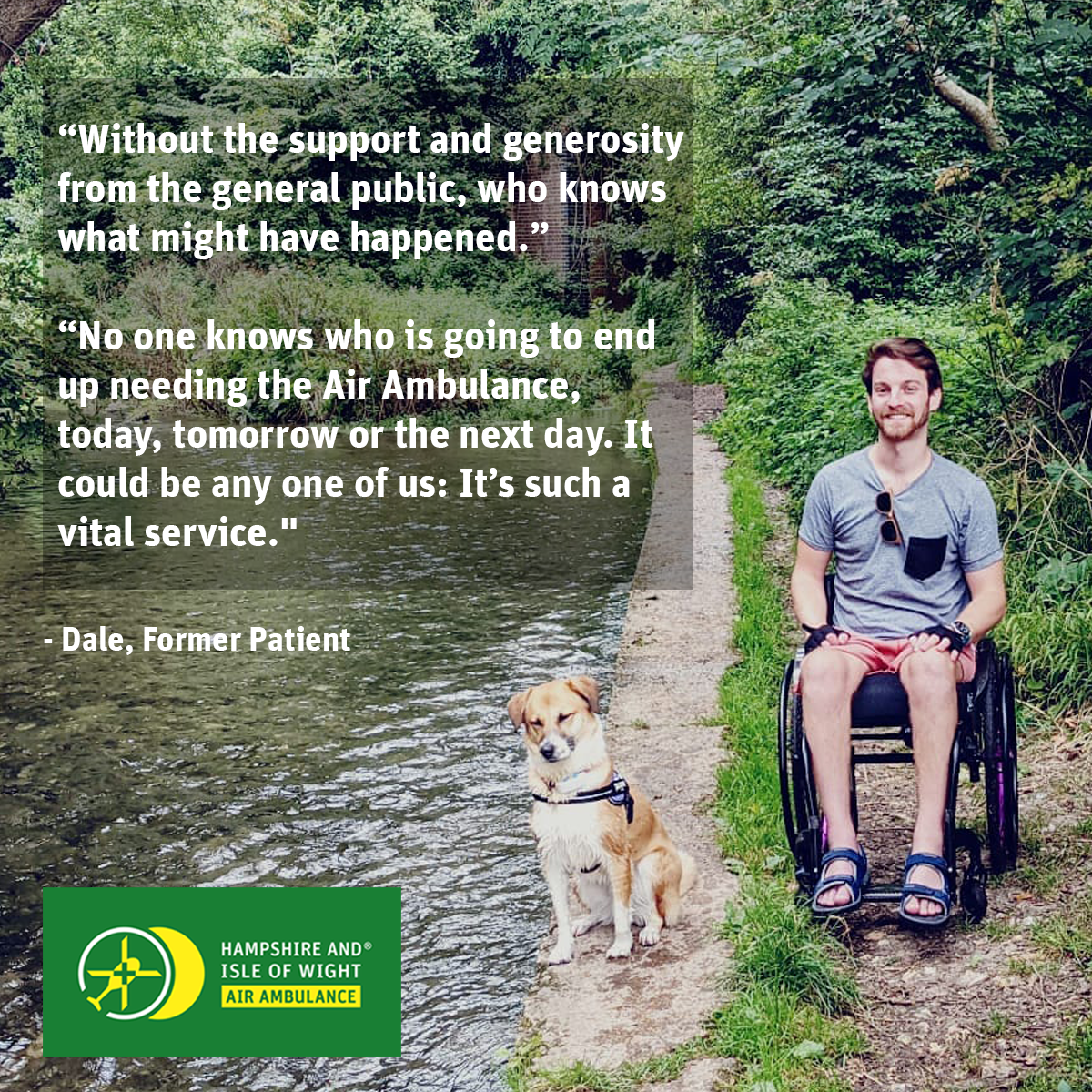 To celebrate Air Ambulance Week, you can enter the 'Every Second Counts' raffle where you could be in with the chance of winning a luxury Audi Q3 while supporting the life-saving work of your local air ambulance charity.