Your remarkable support in 2021 meant we were able to respond to 1,570 emergency call-outs in 2021.
One of those calls was to save Gwen, after her car went over a large pool of surface water and aquaplaned off the M3 motorway.
The highest number of missions were to cardiac arrests, 491 (31% of total), closely followed by medical emergencies, such as strokes, 268 (17%), road traffic collisions, 228 (15%), and falls from height, 226 (14%) Other incidents included rail and sporting incidents, drownings, assaults and stabbings.
2021 Mission breakdown:
• 887 by air (56%)
• 683 by road (44%)
• 110 calls to the Isle of Wight (7%)
• Average of four missions per day
• The aircraft was airborne for more than 460 hours
• The three emergency response vehicles covered more than 42,000 miles
Watch the video:
10,000 missions
One of our 88 missions by air in April 2021 marked a significant landmark in our history.
Thanks to your support, we were there for a young male in Ringwood when he was involved in a road traffic collision. This incident marked our 10,000th patient in need of our care.
Read more about our milestone mission 
Hats and gloves at the ready
When December arrived and everyone was getting into the festive spirit, we experienced our busiest month of the year with 148 call-outs.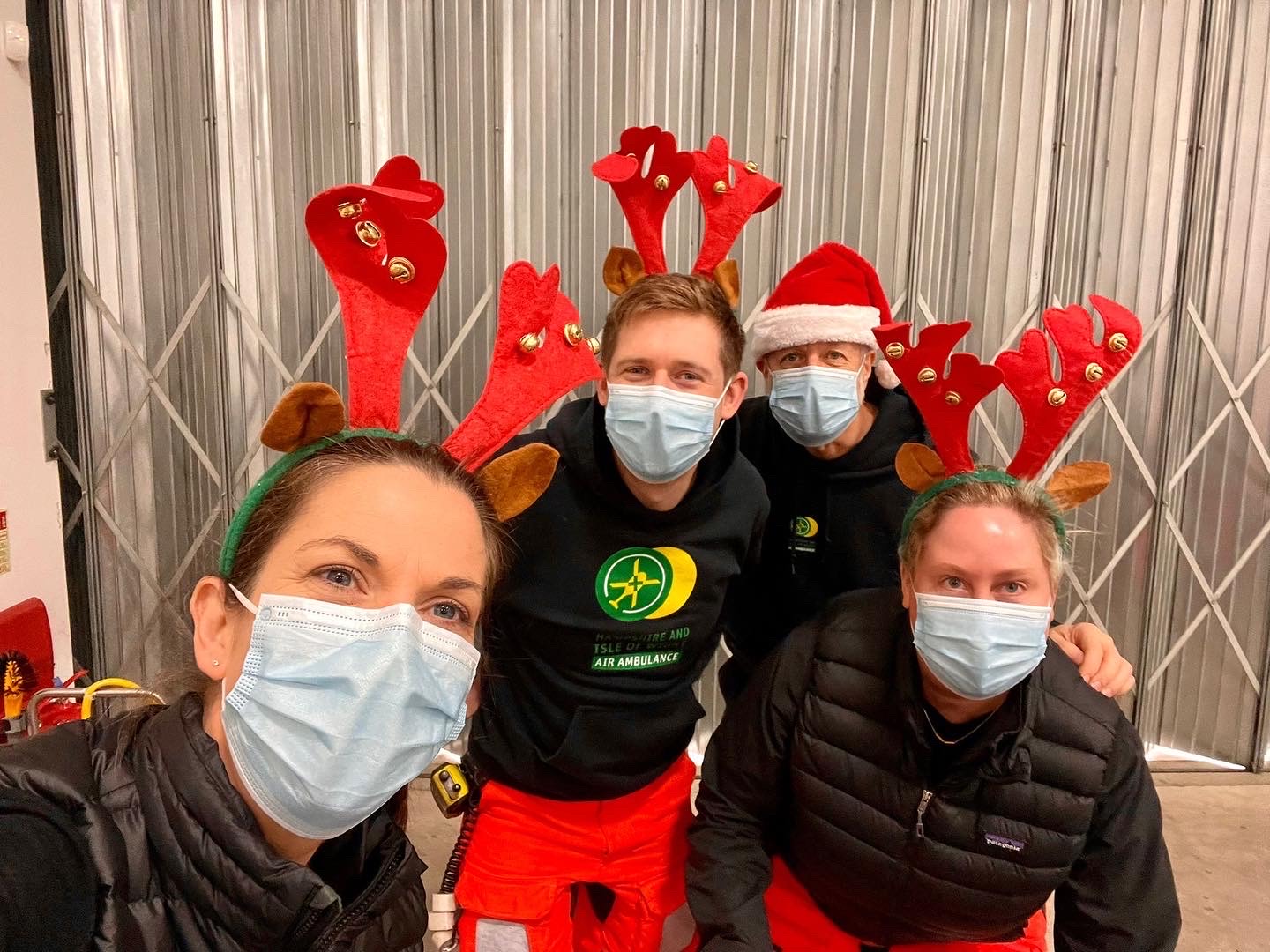 Major traumas and major incidents
The specialist skills of our doctors and paramedics means we can administer advanced medication, ventilate patients and even perform open heart surgery – all at the roadside. And with the help of our friends at SERV Wessex, we are able to carry blood on board each mission.
We administered emergency blood 37 times in 2021, most commonly at road traffic collisions and major traumas. And, since 1 November 2018, we have administered blood products 129 times in total.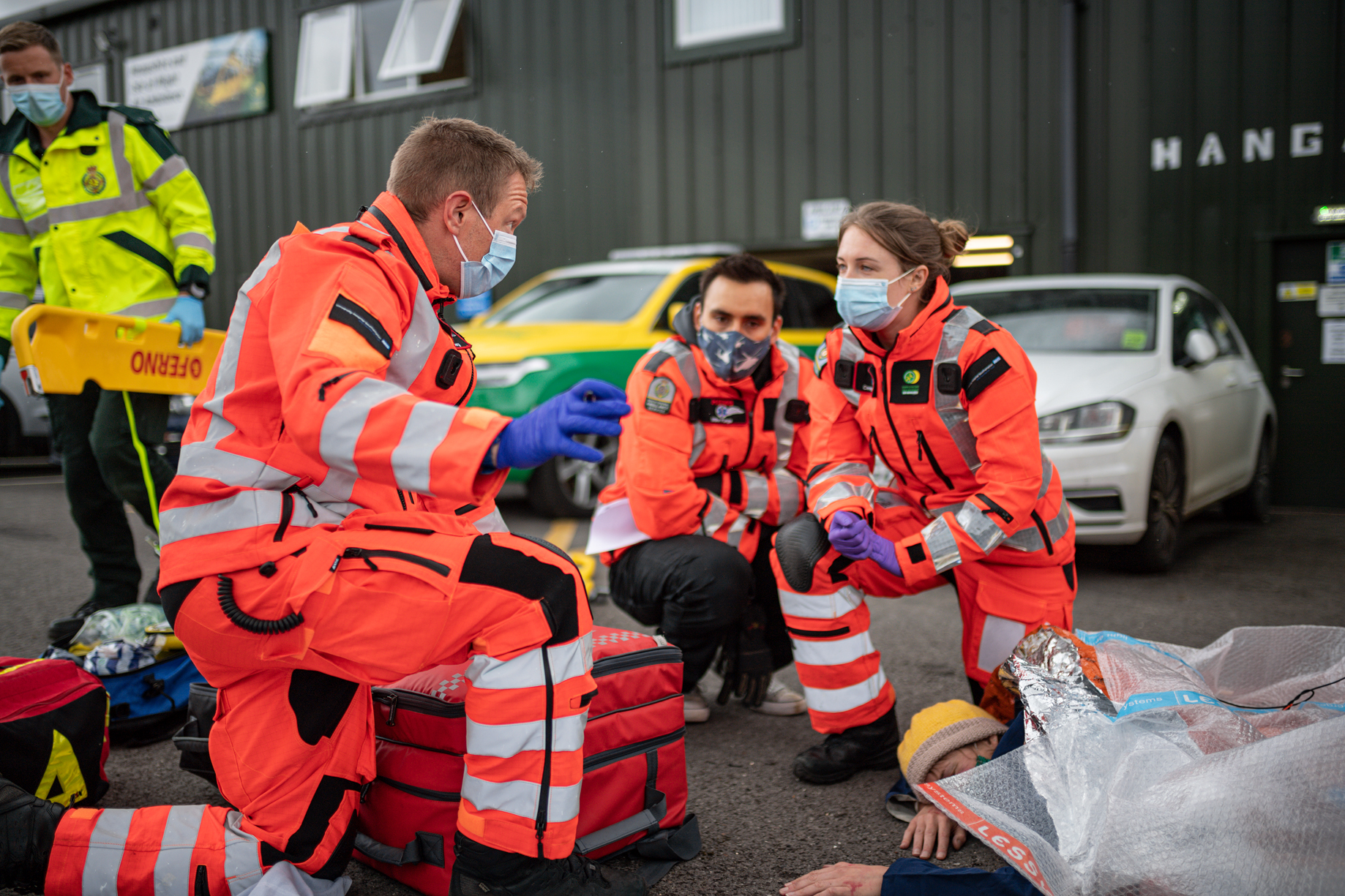 Major traumas and major incidents played a vital role in our operations in 2021. These included call-outs to a train crash near Salisbury, a domestic gas explosion in Portsmouth and an incident on Salisbury Plain.
Our CEO, Richard Corbett, said:
"As with all front line and health services, 2021 was immensely challenging. But for our patients and their families, it was potentially life changing. We are so grateful to all of our supporters for allowing us to be there for the 1,570 people who needed our help last year. Their kindness and generosity means the most critically ill and injured patients in our region have the very best chance of survival. But we can only continue this work with each and every one of them by our side."
15th anniversary
2022 marks a significant year in our history, where we will be marking 15 years since we took off on our first flight in July 2007. Show your support and ensure we can continue flying and saving lives for the next 15 years and beyond.
Fancy taking on a daring skydive or a long-distance run? Want a chance to win big in our life-saving lottery? No matter how you choose to support us, your kindness and dedication is helping to save lives in our communities.