10th Birthday Celebration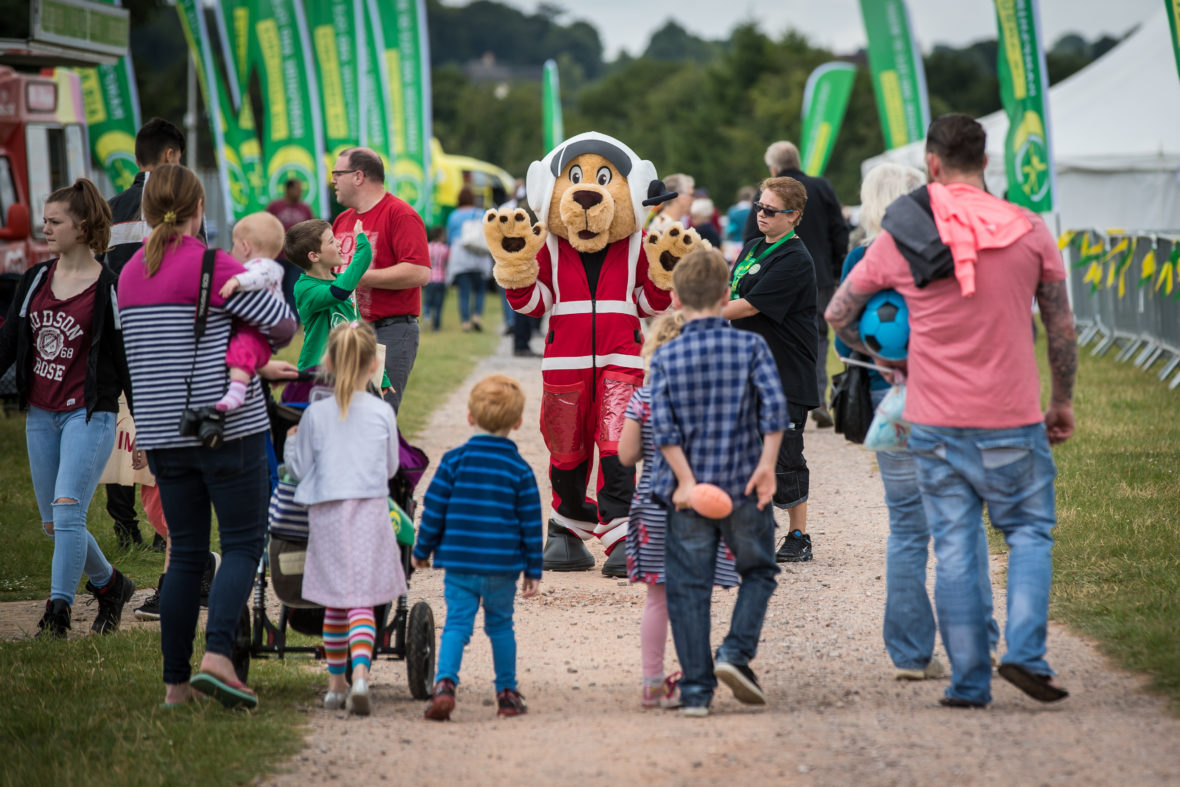 The sun shone down on Thruxton Motorsports Centre as we celebrated our 10th Birthday on Saturday 1st July with our own Family Fun Day. Over 2,000 people turned up to help us celebrate this special day which raised over £5,270 to help keep the Air Ambulance flying and saving lives.
The day started with live music from The Blue Drivers in the entertainment arena, with the stalls surrounding the arena selling plants, jewellery, toys, refreshments and more.
Children were invited to to learn circus tricks, to draw or colour a birthday card for our Critical Care Team and to enjoy traditional fair ground rides, vintage vehicles and more.
Our first HIOWAA Dog Show was a huge success with dogs competing in eight categories ranging from Most Handsome Dog to Best Trick and Most like their Owner with Enzo, a Miniature American Shepherd, taking the prize of Best in Show.
A guest appearance was made by the Hampshire and Isle of Wight Air Ambulance and members of our Critical Care Team were on hand to speak to the public about their life-saving work. As a show of appreciation, HIOWAA CEO Alex Lochrane presented the team with a card filled with messages of thanks from former patients and supporters.
Photography Credit: Philip Cutland Green
Comments
Ian Carpenter
06/07/2017 at 10:38 pm

A good event, but such a shame that it was on the same day as the Andover Family Show.